Executive Director
(518) 431-7837
Sue Ellen Wagner is Executive Director of Healthcare Trustees of New York State (HTNYS), an organization dedicated to strengthening the governance of New York State's voluntary and municipal healthcare facilities. As Executive Director, Ms. Wagner oversees the organization's advocacy, communication, and educational programming, while serving as HTNYS' spokesperson to state and national constituencies. Ms. Wagner also serves as Vice President, Community Health, at the Healthcare Association of New York State (HANYS). HANYS represents the interests of New York's nonprofit and public hospitals, nursing homes, home care agencies, and other healthcare organizations. Ms. Wagner has been a member of HANYS' policy staff for more than 20 years, serving in many leadership roles, including Vice President of the Association's workforce and physician policy agendas.
Before joining HANYS, Ms. Wagner worked for three years as a Legislative Health Assistant for State Senator Michael J. Tully, Jr., Chairman of the Senate Health Committee, where she researched and drafted legislation pertaining to hospice, Alzheimer's disease, home care, and other health-related issues. Ms. Wagner attended Harvard Business School's Executive Leadership Program in June 2010. She holds a Master of Science degree in Health Administration from Russell Sage College and a Bachelor of Science degree in Health Management from the State University of New York Institute of Technology.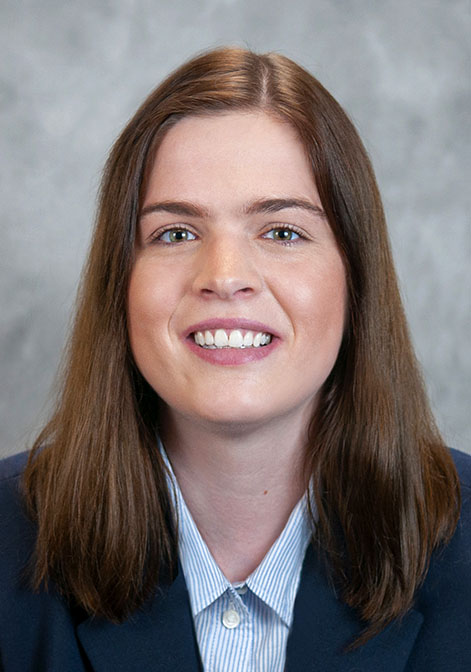 Project Specialist
(518) 431-7717
Elizabeth Maze is the Project Specialist for Healthcare Trustees of New York State (HTNYS). She is the coordinator of key projects for HTNYS. Elizabeth also serves as the primary administrative liaison to the Board of Governors of Healthcare Trustees of New York State in order to provide general office coordination and management of the day-to-day activities of HTNYS.
Prior to joining HTNYS, Ms. Maze was the Regional Assistant for the National Kidney Foundation.
Ms. Maze earned a Bachelor of Arts degree from CUNY Baruch.