Speakers
Eric R. Allyn
Chair, Healthcare Trustees of New York State Board of Governors, and Trustee
Auburn Community Hospital
Eric R. Allyn serves on the Board of Trustees of Auburn Community Hospital, where he was Board Chairman for five years. He worked at Welch Allyn, Inc. in a variety of roles beginning in 1982, before moving to the company's board of directors in 2010, eventually becoming Chairman of the Board. After 100 years of family ownership, Welch Allyn was sold in 2015 to Hill-Rom. Today, Mr. Allyn serves on the boards of a variety of companies, including GOJO (makers of Purell), Pharma Tech Industries, The Allyn Foundation (chair of the investment committee), The Gifford Foundation (chair of the investment/finance committee), and is a limited partnership advisor at Armory Square Ventures. In addition, Mr. Allyn is founder and manager/partner of two investment funds and serves on the investment committee of 50 State LLC. He is a past board member of Eagle Dream Health, Family Firm Institute, Hand Held Product Inc., and Everest-VIT.
Mr. Allyn is a graduate of Dartmouth College and earned his Master of Business Administration degree at the Darden School at the University of Virginia. He lives in Skaneateles, New York, with his wife Meg O'Connell.
Karma Bass, MPH, FACHE
Principal
Via Healthcare Consulting
Over her 20-year career, Karma Bass has been a sought-after speaker, facilitator and consultant, with deep knowledge and experience in governance, strategic planning, philanthropy, quality oversight, healthcare policy and board effectiveness. Before founding Via Healthcare Consulting, she worked with Accord Limited, a Chicago-based consulting firm serving clients nationwide with their strategic planning, governance, speaking and board retreats. She spent two years as president and chief executive officer of Alliance Healthcare Foundation in San Diego, California. Ms. Bass spent 10 years at The Governance Institute in various positions including vice president, membership services and director of research and publications. She also oversaw the Institute's prestigious biennial hospital governance practices survey, which tracks trends in U.S. hospitals and health systems. During three years at the Hospital Council of San Diego and Imperial Counties, she facilitated the first-ever collaborative community health needs assessment for San Diego's 32 hospitals, responding to the then newly-implemented California hospital community benefit law. Ms. Bass is board-certified in healthcare management and holds a master's degree in public health with a focus in health services administration from San Diego State University. She received her bachelor's degree from the University of California, San Diego.
Steve Bell
Managing Partner
Steve Bell Communications
Before establishing his own crisis and reputation management consultancy, Steve Bell worked for 12 years at Eric Mower + Associates where he carved out a go-to public affairs practice dealing with pressing issues like healthcare, state policy, politics and economic development. He led Eric Mower's agency-wide crisis and reputation management practice area, which included media, presentation and crisis training. He also served as head of Mower's 40-person Buffalo office for three years. Before that, Mr. Bell worked for 20 years at The Buffalo News, where he was editorial page editor, managing editor, business editor and city editor for upstate New York's largest newspaper. Before that, he worked for the Associated Press in Albany and Buffalo for five years. In 2012, he started Steve on Crisis, a blog on crisis management. He is involved with many organizations, serving on the boards of Buffalo Niagara Waterkeeper, United Way of Buffalo and Erie County, Amherst Chamber of Commerce and ECMC Lifeline Foundation. He received his undergraduate degree at Dartmouth College and his master's degree from the State University of New York at Albany.
Marnie Brady, PhD
Assistant Professor of Politics and Human Rights
Marymount Manhattan College
Dr. Marnie Brady's current research examines the contemporary relationship between labor and housing in the case of public pension investment. Her essays and case studies, which center on urban politics and social movements, have been published in Progressive Planning, Poverty & Race, Cities: The International Journal of Urban Policy and Planning, and in New Labor in New York. Before her academic career, Dr. Brady's professional work included applied research, community organizing and social services addressing issues of substance abuse treatment programming, health disparities facing immigrant communities, and equitable community development.
Ryan Donohue
Corporate Director, Program Development
National Research Corporation
Ryan Donohue is a thought leader in the realm of healthcare consumerism. His mission is to inspire and persuade hospital and health system leaders to embrace and engage the healthcare consumer. Over the past decade, Mr. Donohue has conducted extensive research on the effects of consumerism on the U.S. healthcare industry. Through his research and subsequent findings with National Research Corporation, the largest surveyor of healthcare consumers in the U.S., he has authored several publications on the topics of healthcare consumerism, brand strategy and effective marketing tactics. His most recent white paper is Considering the Customer: Understanding & Influencing Healthcare's Newest Change Agent. Mr. Donohue also shares his message across the country via national, regional and local healthcare and hospital associations. He has worked directly with clients such as Mayo Clinic, Baylor Scott & White, Tenet, Trinity Health, Middlesex Hospital and other organizations big and small to understand and influence consumer decision making in healthcare.
David E. Godfrey
Trustee
Eastern Niagara Hospital
The Honorable David E. Godfrey is a member of the HTNYS board of governors, chairman of public safely and past chairman of the Niagara County Legislature's Opioid Task Force. He is a long-serving member of Eastern Niagara Hospital's executive board of trustees and past president and emergency medical technician for the Wilson Volunteer Fire Company in Wilson, New York. A Vietnam combat veteran, born and raised in Lockport, New York, he moved to Wilson in 1969 with his wife Julie after serving from 1965 to 1969 in the U.S. Marine Corps. Mr. Godfrey has more than 40 years' experience in business enabling information systems technology, including biometrics, forensics and wireless infrastructures. He has consulted for many of the major corporations and institutions in the U.S. and internationally, including CMS, the U.S. Supreme Court, the Pentagon, Federal Aviation Agency, NASA and the states of Virginia and Wisconsin.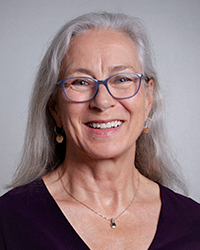 Bea Grause
President
HANYS
Bea Grause began her tenure as President of the Healthcare Association of New York State (HANYS) on July 1, 2016 after serving as President and Chief Executive Officer of the Vermont Association of Hospitals and Health Systems for 14 years. In that position, she successfully led Vermont hospitals through a variety of reform initiatives, including the state's single-payer debate, continuously and intentionally building the hospitals' brand as trusted, competent leaders.
Bea recently completed a three-year term (2012 to 2015) as an at-large member of the American Hospital Association (AHA) Board of Trustees, including a 2015 term on the AHA Executive and AHA CEO Search Committees. As part of her AHA Board responsibilities, she also served as chairperson of the AHA Allied Advisory Committee on Medicaid.
Before moving to Vermont, Bea worked for ten years in Washington D.C. in a variety of positions. She began her D.C. tenure as a Legislative Assistant; first in the Office of U.S. Representative Norman Y. Mineta and then for U.S. Representative Joseph P. Kennedy II. After she left Capitol Hill, Bea simultaneously held senior governmental affairs positions with the Tennessee Hospital Association and Massachusetts Hospital Association. She spent the last three years working as counsel with the law firm of Foley Hoag. In this role, she developed tailored legislative and regulatory strategies for many healthcare clients.
Before coming to Washington D.C., Bea spent ten years in California. She worked as a registered nurse, primarily in the emergency room and intensive care areas at Santa Clara Valley of California. During this time, she earned her Juris Doctorate in 1991 from Santa Clara University School of Law.
Bea earned a Bachelor of Science in Nursing from Boston College in 1979 and is currently a Fellow of the American College of Healthcare Executives. She is also a 2003 graduate of the Vermont Leadership Institute.
Kevin Hines
Brain Health Advocate and Storyteller
Kevin Hines is a brain/mental health advocate, award-winning global speaker, bestselling author and documentary filmmaker who reaches audiences with his story of an unlikely survival and his strong will to live. Two years after he was diagnosed with bipolar disorder (at age 19), he attempted to take his life by jumping from the Golden Gate Bridge. He is one of only 34 people to survive the fall and the only one to regain full physical mobility. He is the only Golden Gate Bridge jump survivor who is actively spreading the message of living mentally healthy. The fall would break his body, but not his spirit. Today, he dedicates his life to saving lives by spreading the message of hope and sharing his art of living mentally well. He is one of the most respected and admired voices of lived experience. His story is a remarkable testament to the strength of the human spirit and a reminder for us to love the life we have.
William B. Jordan, MD, MPH
Population Health Transformation Lead, Center for Health Equity
New York City Department of Health and Mental Hygiene
Dr. William B. Jordan is population health transformation lead in the Center for Health Equity at the New York City Department of Health and Mental Hygiene. He focuses on aligning community health and policy advocacy to promote equity. Dr. Jordan trained in family medicine at Montefiore and preventive medicine at Mount Sinai. He previously served as co-director of medical student education in the Department of Family and Social Medicine and the founding director of the Preventive Medicine Residency at Montefiore-Einstein, board chair of the National Physicians Alliance, and co-chair of the Policy and Legislative Committee of the Public Health Association of New York City.
Amanda Parsons, MD, MBA
Vice President, Community and Population Health; Assistant Professor of Family and Social Medicine
Montefiore Health System; Albert Einstein College of Medicine
Dr. Amanda Parsons oversees community interventions aimed at improving the health and wellness of patients, staff and communities. Dr. Parsons is passionate about improving health and healthcare quality, correctional health and reducing disparities for vulnerable populations. She leads Montefiore's Bronx Delivery System Reform Incentive Payment program activities and oversees the design and implementation of several new workflows, including social determinants of health screening. Before joining Montefiore, she was deputy commissioner of the Division of Health Care Access and Improvement at the New York City Department of Health and Mental Hygiene, where she oversaw the Primary Care Information Project, correctional health services, primary care access and planning, information technology, finance, administration and legal issues. Dr. Parsons previously worked for McKinsey & Company as an engagement manager serving healthcare clients. Dr. Parsons serves on the board of the directors of the Vera Institute of Justice, VIP Community Services, I-MAK and the New York eHealth Collaborative, and is on the chairman's council of the New York Restoration Project. She is a recipient of Crains' 40 Under 40 Class of 2015 award and the 25 Bronx Influential Women 2018 award. She serves on several committees including the National Committee for Quality Assurance's clinical performance measurement committee and is co-leader of the New York City Mayor's Task Force on Criminal Justice's release re-entry workgroup. She earned her medical and master's degrees from Columbia University.
Edward M. Rafalski, PhD, MPH, FACHE
Chief Strategy and Marketing Officer
BayCare Health System
Dr. Edward Rafalski is responsible for all planning, business development, market research, marketing, web services, call center operations, government relations, public relations and communications at BayCare Health System, based in Clearwater, Florida. Before joining BayCare, he was senior vice president of strategic planning and marketing for Methodist Le Bonheur Healthcare, in Memphis, Tennessee. Dr. Rafalski has an extensive background in strategic planning, data analytics, decision support, business development, marketing, public relations, group purchasing and managed care contracting. He has also served as an executive liaison for emergency department and children's hospital operations. His health services research and teaching interests include the effects of market economics on healthcare services, quantitative methods, managerial epidemiology, health disparities, marketing and strategic management. Dr. Rafalski is a Fellow of the American College of Healthcare Executives, is a Six Sigma Black Belt and is trained in the Baldrige Criteria for Performance Excellence. He is also a member of the University of South Florida College of Public Health's master health administration advisory board. After graduating from the University of Chicago with a bachelor's degree in public policy studies, Dr. Rafalski received a master's degree in public health from Yale University School of Medicine. He received his PhD in public health sciences from the division of health policy and administration at the University of Illinois School of Public Health where he has taught as clinical assistant professor.
Michael J. Schoppmann, Esq.
President and Chief Operating Officer
MLMIC Services, Inc.
Michael Schoppmann is known nationally for devoting his career to the defense of healthcare professionals in complex medical malpractice actions before state licensing authorities, federal healthcare agencies, hospital review boards, billing/coding/fraud investigative units and in the myriad forms of complex healthcare litigation involving physicians and medical practices. Mr. Schoppmann has successfully defended physicians in actions involving state medical boards, Medicare fraud, hospital discipline, Medicare audits, medical billing audits and health plan billing audits. He has served as a faculty member of the executive programs in healthcare delivery management at the Cornell University, Johnson Graduate School of Management and The University of Rochester, Simon School of Graduate Studies. He is a past two-term chairman of the State Bar Association's Administrative Law Section and has served as the featured speaker to national, state and county medical societies/organizations throughout the country. Mr. Schoppmann, honored by Richmond County Medical Society, Westchester County Medical Society and the Erie County Medical Society, is also the recipient of two professional service awards in recognition of a career devoted to serving and defending medical professionals. He is a sustaining member of the New York State Bar Association, which is an elite group comprising 1% of the New York State Bar membership of 74,000.
Jeremi Suri, PhD
Mack Brown Distinguished Chair for Leadership in Global Affairs; Professor of Public Affairs and History
University of Texas at Austin
Jeremi Suri is a nationally recognized expert on leadership, strategy, politics and organizational change. He is the author and editor of nine books, most recently, The Impossible Presidency: The Rise and Fall of America's Highest Office. Professor Suri writes frequently for major newspapers and magazines, including The New York Times, The Washington Post, The Atlantic, Foreign Policy, Wired and Fortune. Professor Suri speaks internationally to leadership and policy groups, and his work has received numerous awards, most recently the Pro Bene Meritis Award for the Promotion of the Humanities. Professor Suri was named one of America's "top young innovators" by Smithsonian Magazine and he was honored as one of The Princeton Review's "best professors."
Maureen M. Swan
President
MedTrend, Inc.
As president and owner of MedTrend, Maureen Swan leads a consulting group specializing in governance performance and strategy development for the healthcare field. Ms. Swan has 25 years of management experience in healthcare. Before forming MedTrend, she was vice president, strategy and business development for Allina Health System in Minneapolis. While at Allina, she led efforts to understand strategic and market opportunities for Allina's one-million member health plan, 18 hospitals and 60 physician clinics. Before joining Allina, she held positions with Abbott Northwestern Hospital, IBM and Eastman Kodak. Ms. Swan has worked with large health systems, academic medical centers, physician clinics and community hospitals across the country to improve the performance of their boards and to develop strategies that improve organizational performance. She graduated from Indiana University with a degree in quantitative business analysis and from the University of Minnesota with a master's degree in healthcare administration.
Robert N. Swidler, Esq.
Vice President, Legal Services
St. Peter's Health Partners
Robert Swidler is responsible for legal services at St. Peter's Health Partners, a not-for-profit health system based in Albany, New York, that is part of Trinity Health. St. Peter's has 12,500 employees in more than 175 locations, including four hospitals, seven nursing homes, a medical practice with more than 350 physicians and advanced practitioners, home care, hospice, retirement communities and other healthcare facilities and programs. Before joining St. Peter's, Mr. Swidler's career included serving as general counsel to Northeast Health, an attorney at Hiscock & Barclay, LLP, counsel to the New York State Office of Mental Health, assistant counsel to Gov. Mario Cuomo, staff counsel to the New York State Task Force on Life and the Law, an attorney at Webster & Sheffield and as a law clerk for U.S. District Judge Neal P. McCurn, Northern District of New York. In those capacities he helped draft and secure the enactment of several state laws on healthcare issues including New York's Health Care Proxy Law, Standby Guardianship Law and Family Health Care Decisions Act. For 15 years (2003 - 2018) he was editor of the NYS Bar Association Health Law Journal. Currently, he is a governor's appointee to the Task Force on Life and the Law. Mr. Swidler is the author of more than 25 published articles and book chapters on health law topics. Mr. Swidler is a graduate of Columbia Law School and SUNY Binghamton.
William M. Trust, Jr.
Healthcare Trustees of New York State Board of Governors; Chair Emeritus, Board of Trustees
Montefiore Nyack Hospital
William Trust is chair emeritus of the board of trustees of Montefiore Nyack Hospital, having chaired the board and the executive, governance, finance and joint conference committees during his 18 years of service to the hospital. He is a member of the Highland Medical, P.C. Oversight Committee and the community representative on the Professional Advisory Committee of Montefiore Nyack Hospital Homecare.
Mr. Trust is a member of the board of directors of The Jawonio Inc., which cares for people developmentally disabled and those with special needs. He is also on the board, executive committee and chair of the Finance Committee of VIP Community Services, an Office of Alcoholism and Substance Abuse Services-funded agency providing substance abuse treatment, housing and behavioral health services as well as being a Federally Qualified Health Care facility. He has held the office of treasurer of the board since June of 2015. Mr. Trust also served, on a pro bono basis, as the interim CEO from September of 2015 to June of 2016. He is currently a member of the board and chair of the Audit Compliance and Risk Committee of United Cerebral Palsy Associations of New York, Inc., serving people with cerebral palsy, developmental and behavioral health issues in New York City and the Hudson Valley.
Mr. Trust is a former director of NewYork-Presbyterian Health Care Systems, Inc. He was also previously a member of the Finance Committee of the Community of The Sisters of St. Dominic of Caldwell, president of the New City Jaycees, president of the New York City Chapter of the Financial Executives International, a Northeast area director and the FEI representative on the American Institute of Public Accountants Private Company Task Force on Enhanced Business Reporting.
Mr. Trust is retired, having been a principal of Innovation Management Consulting, which provides consulting services for not-for-profit entities principally focused on drug and alcohol abuse rehabilitation as well as homeless, transitional and low-income housing. He has held president, CEO and CFO positions in privately held companies and operated a corporate incubator. Mr. Trust has extensive international experience as executive director of an international architectural firm and executive VP of an international transportation holding company. He also has experience as the controller of a NYSE listed company and the chief accounting officer of an investment banking firm. He has been a director of Presidential Life Insurance Company, a NASDAQ traded company, and has served as chair of the finance and compensation committees and as non-executive chairman of the board.
Mr. Trust holds an undergraduate degree from the University of the City of New York and a Master of Business Administration degree from Baruch College. He is a Certified Public Accountant.
Sue Ellen Wagner
Executive Director
Healthcare Trustees of New York State
Sue Ellen Wagner is Executive Director of Healthcare Trustees of New York State (HTNYS), an organization dedicated to strengthening the governance of New York State's voluntary and municipal healthcare facilities. As Executive Director, Ms. Wagner oversees the organization's advocacy, communication, and educational programming, while serving as HTNYS' spokesperson to state and national constituencies. Ms. Wagner also serves as Vice President, Community Health, at the Healthcare Association of New York State (HANYS). HANYS represents the interests of New York's nonprofit and public hospitals, nursing homes, home care agencies, and other healthcare organizations. Ms. Wagner has been a member of HANYS' policy staff for more than 20 years, serving in many leadership roles.
Ms. Wagner attended Harvard Business School's Executive Leadership Program in June 2010. She holds a Master of Science degree in Health Administration from the Sage Colleges and a Bachelor of Science degree in Health Management from the State University of New York Institute of Technology.