Board of Governors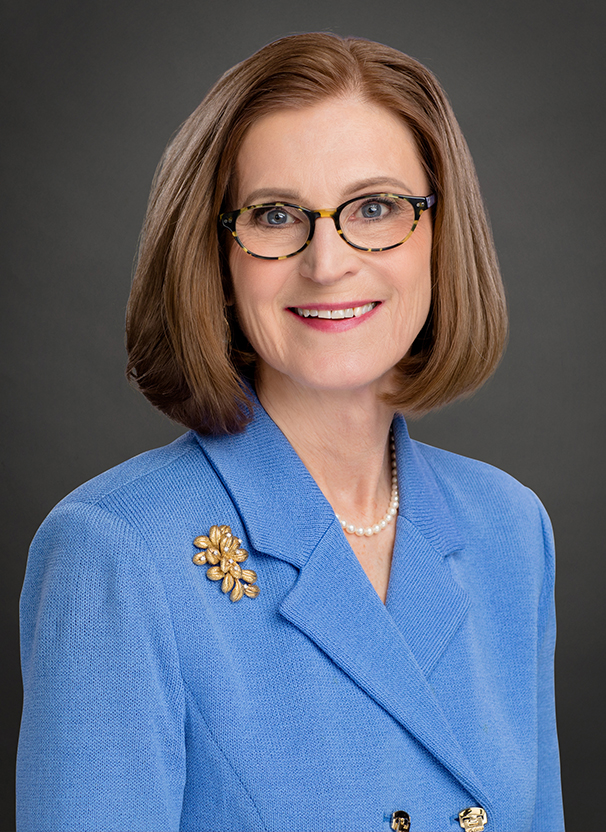 Susan Holliday
Chair
Susan Holliday is a member of the board, and past chair, of the University of Rochester Medical Center. Ms. Holliday serves as a Vice Chair of the Finger Lakes Health Systems Agency's (FLHSA) Regional Consortium on Health Care Work Force. She previously served on FLHSA's Regional Commission on Community Health Improvement and the 2020 Performance Commission. Ms. Holliday also served as a member of the American Hospital Association's Committee On Governance.
Ms. Holliday is the former President and Publisher of the Rochester Business Journal, a company that she owned for 28 years.
She is Chair of the board of Financial Institutions Inc. and Vice-Chair of the board of Rochester Institute of Technology. She is a member of the board of Complemar Partners Inc. and a board member and past Chair of the Greater Rochester Chamber of Commerce. She has served on the boards of numerous other community organizations in the greater Rochester region.
Ms. Holliday received her Bachelor of Science degree from Cornell University and a Master of Business Administration degree from Rochester Institute of Technology.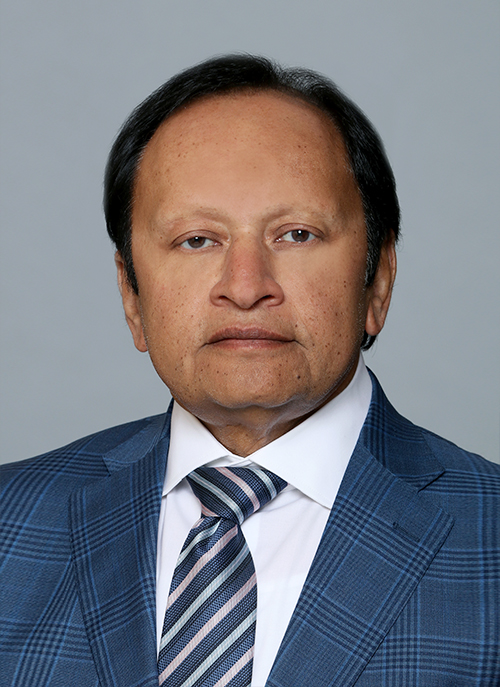 Muhammed Javed, M.D.
Secretary and Treasurer
Muhammed Javed, M.D., is currently Vice Chair of the Board of Directors of Upper Allegheny Health System (UAHS), the parent company of Olean General Hospital in Olean, New York, and Bradford Regional Medical Center, in Bradford Pennsylvania. He has been a board member since the inception of UAHS in 2009. Prior to that he was a member of the Olean General Hospital Board of Directors.
Dr. Javed established a Nephrology Practice in Olean, New York, more than 19 years ago and was instrumental in the establishment of the Marie Lorenz Dialysis Center at Olean General Hospital, where he currently serves as Medical Director. The Dialysis Center provides life-sustaining treatment to patients in the Twin Tiers who are suffering from end-stage renal disease. Dr. Javed is also Medical Director of Divita Bradford Dialysis.
He has held various leadership positions at both Olean General Hospital and Bradford Regional Medical Center. Dr. Javed serves as Assistant Medical Director and Physician Advisor at Olean General Hospital. He has been President of the Olean General Hospital Medical Staff, Chairman of the Department of Medicine, and has served on numerous other hospital committees. To enhance his leadership capabilities, he completed the process for national certification as a certified medical staff leader. He has served as President of McKean County Medical Society. He is a Clinical Assistant Professor at State University of New York (SUNY) at Buffalo School of Medicine, teaching resident physicians at Olean General Hospital's family medicine residency program, and is three-time winner of the program's "best teacher award."
He is a current member of The Physician Leadership Board of Optimum Physician Alliance, an independent practice association of more than 500 Western New York primary care physicians and specialists and serves as the chair of its quality committee. Dr. Javed has long been active in the local community. He is currently a board member of the Olean/Bradford YMCA.
Dr. Javed completed his residency in internal medicine and his fellowship in nephrology at SUNY Downstate Medical Center.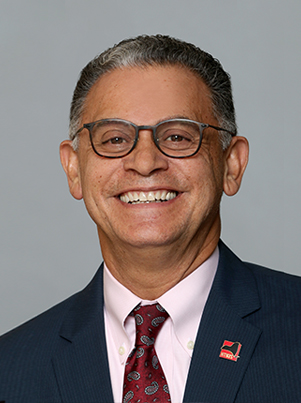 Victor A. Ayala, Ph.D.
Victor Ayala serves as a trustee of Kingsbrook Jewish Medical Center and the Rutland Nursing Home. He chairs the Kingsbrook Board of Directors' Compensation Committee and Joint Conference Committee on Medical Matters, and is a member of the Governance and Strategic Planning Committee. Dr. Ayala served on the HIV Planning Council of New York City from 2014 to 2017.
Dr. Ayala is a Professor in the Department of Health and Human Services at New York City College of Technology, part of City University of New York. From 2001 to 2007, he served as Dean of the School of Professional Studies of New York City College of Technology.
Dr. Ayala is co-founder and founding Chair of the Board of the Brooklyn AIDS Task Force and is the author of Falling Through the Cracks: AIDS and the Urban Poor. He served as Chair of the Urban Resource Institute from 1999 to 2002 and has served on the board for 15 years.
Dr. Ayala served for ten years as Chairman of the Board of Directors of Comunilife, formally the Health Industries Resources Enterprises, Inc., a community-based organization providing housing and mental health services. In January 2013, Dr. Ayala was appointed to the Suffolk County Hispanic Advisory Board. He is also a Board Member of the NorthEast Brooklyn Housing Development Corp.
Dr. Ayala has received numerous awards for his dedicated service to the New York City College of Technology, Borough of Brooklyn, National Organization for Human Service Education, and Hospital Fund for Greater New York. He received the Lenore McNeer Award in 2005 and was honored by the United Hospital Fund in 2009.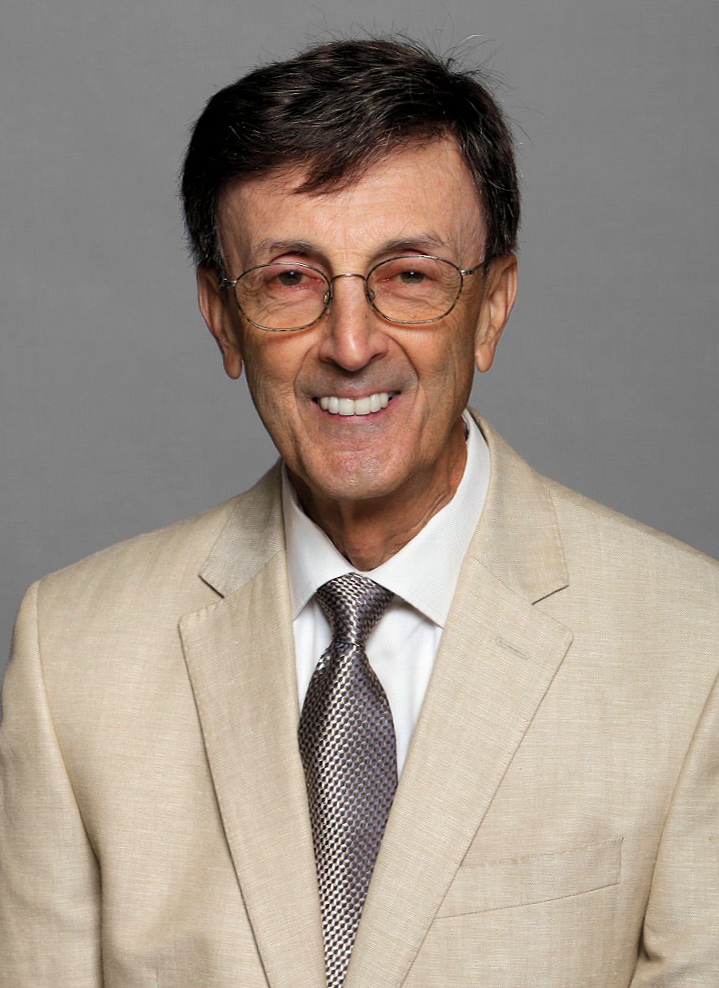 Joseph F. Bruno
Joseph Bruno has been a member of the Maimonides Board of Trustees since 2014 and participates on Maimonides' Medical Matters and Physical Facilities Committees.
He has a unique background in both emergency management and law and has significant experience running complex government entities focused on emergency management. In his public service role, he served most recently as Commissioner of the New York City Office of Emergency Management (NYCOEM), and is a former Commissioner of the New York City Fire Department (FDNY).
Commissioner Bruno has also served as an elected Judge of the Civil Court of the City of New York assigned to the Criminal Court and as an acting Justice and an elected Justice of the Supreme Court, Kings County, handling trials of both criminal felony matters and civil matters, including tort/negligence, medical malpractice and other issues.
Mr. Bruno also served as the CEO of Helen Keller Services, a 126 year old not-for-profit, which provides direct service to blind, visually impaired consumers in New York City, Nassau and Suffolk Counties and serves the deaf-blind population in the nation through regional offices located around the United States.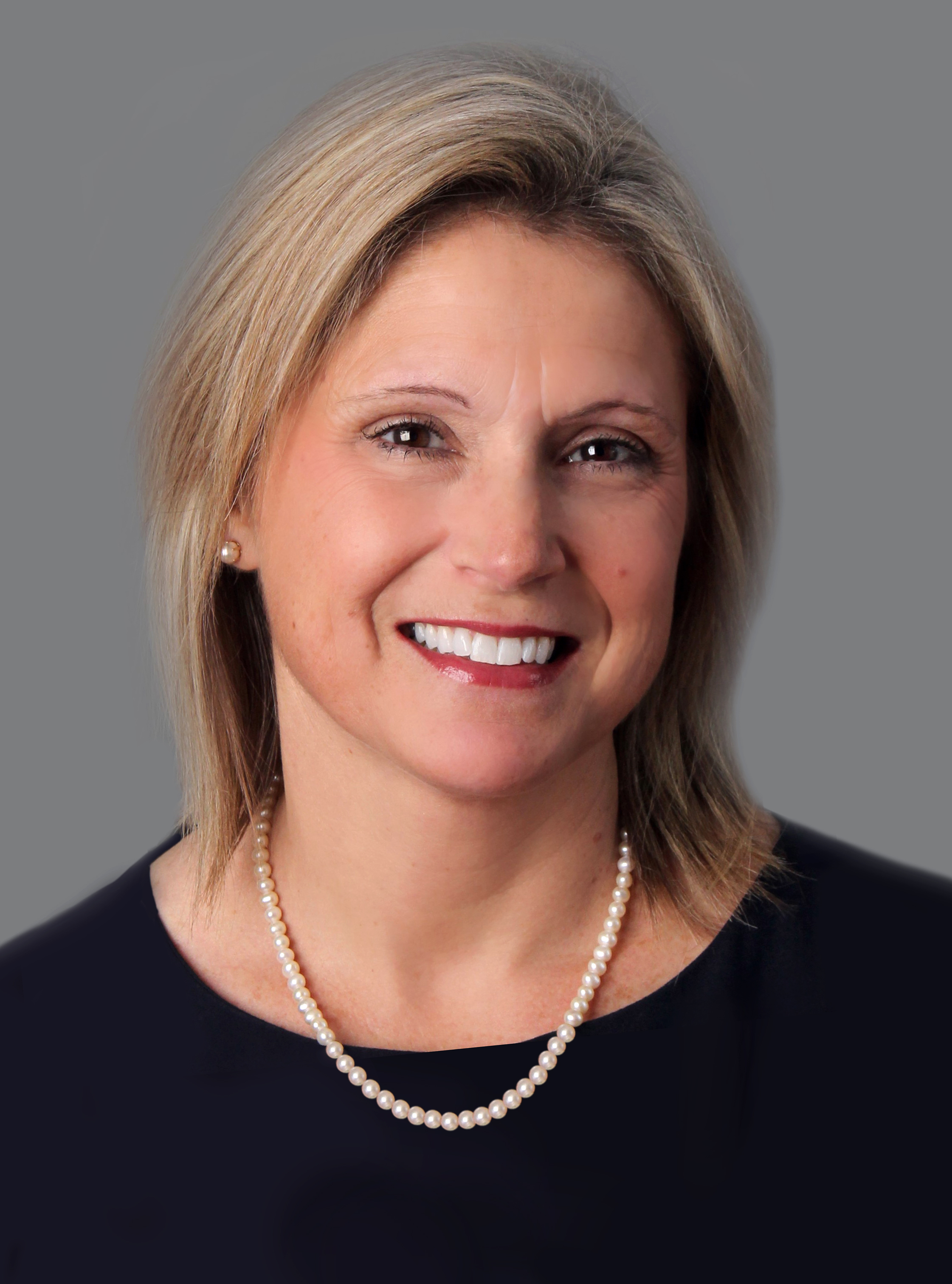 Dawn H. Burlew
Dawn H. Burlew provides leadership as Treasurer for the Guthrie Corning Hospital Board of Directors.
Additionally Ms. Burlew is a member of the Board of Directors of Corning's Gaffer District, Chemung County Industrial Development Agency, Bethany Village, Southern Tier Economic Growth, the Public Policy Institute of New York State, and several other organizations.
Currently as Director of Business Development for Corning Enterprises, Dawn is responsible for business recruitment, retention and economic development in Corning's Gaffer District.
Dawn has an A.A.S. in Business Management from Cazenovia College and a B.S. in Business Management from Keuka College.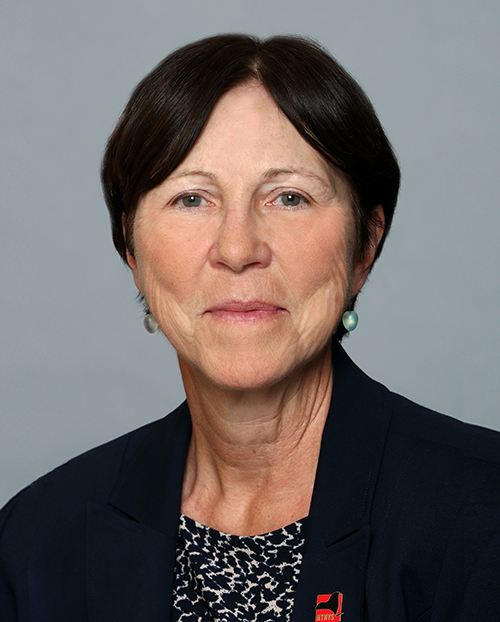 Jeannie H. Cross
Jeannie H. Cross is Trustee Emeritus on the Board of Trustees of Adirondack Health. She has more than 25 years of experience in healthcare advocacy. She created and headed the state and federal government relations program for Metropolitan Jewish Health System from 2005 until her retirement in 2016. Previously, she served as Vice President of Corporate Communications and Marketing at HANYS, overseeing advocacy communications, member and media relations, and marketing functions. She also worked with the marketing and communications firm Zone 5 as Vice President, Healthcare Communications and Public Affairs.
Before her public affairs work, Ms. Cross was a print and wire service journalist, including heading the United Press International bureau in the New York State Capitol. She also reported on state government in Montana, winning numerous awards for her news coverage.
Ms. Cross has served on a number of voluntary boards, including as a member of the Board of Advisors of George Washington University's Elliott School of International Affairs, where she received her Master of Arts degree in Sino-Soviet-East European Affairs. She holds a Bachelor of Arts degree from Bennington College and has served on its Board of Trustees and as President of its Alumni Association.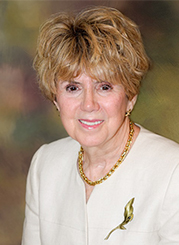 Susan L. Davis, RN, EdD
Susan Davis is a member of the board of St. Mary's Health System in Amsterdam.
She was previously the chief nurse and president and CEO at Vassar Brothers Medical Center in Poughkeepsie. She also worked as executive vice president at Ascension Health, the largest health system in the country, where she was president and CEO at St. Vincent's Health and the Gulf Coast Health System in Florida and Alabama.
Davis was a member and chair of the Connecticut Hospital Association board and served as chair of the quality and patient safety committee. She also served as a board member of the Florida Hospital Association. She has been recognized as a leader in implementing patient safety and quality as a strategic imperative in healthcare.
She has served on various community boards including Sacred Heart University, United Way, Heart and Cancer Societies, Gulf Coast Kids House and Take Stock in Children.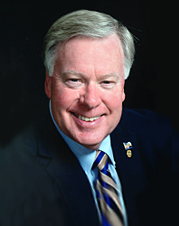 David E. Godfrey
David Godfrey is a member of the Executive Committee of the Board of Directors at Eastern Niagara Hospital, where he has served as a board member for 19 years.
Mr. Godfrey is Legislator for Niagara County Legislature District 10 where his committee work includes Chairman of Community Safety & Security, and member of the Administration and Community Services committees. As County Legislator, Mr. Godfrey directed the project to upgrade the county-wide emergency communications system.
Mr. Godfrey has more than 40 years of experience in Information Technology including biometrics, and wireless infrastructures. He serves on several community boards and committees including the local Emergency Planning Committee, Fire Advisory Board, and American Legion Post 836.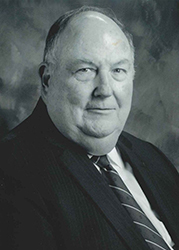 Donald G. Quick, Jr.
Donald Quick has a history of more than 35 years of board service in the Elmira area, having first joined the Board of Directors for St. Joseph's Hospital. He has previously provided board leadership for Arnot Ogden Medical Center and is now Trustee Emeritus of Arnot Health Board of Directors. Mr. Quick also provides leadership for the following community boards: Southern Tier Economic Growth, Chemung County Historical Society, Historic Elmira Inc., and Five Rivers Council Boy Scouts of America. Mr. Quick also serves on the Elmira Savings Bank Board of Directors where he is the Chair of the Audit Committee.
As a Certified Public Accountant with more than 40 years in the accounting profession, Mr. Quick is a consultant in the Elmira office of Mengel, Metzger, Barr and Co., LLP. He is a graduate of Rochester Institute of Technology.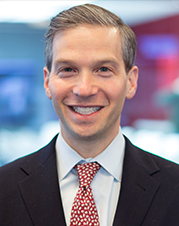 Todd Reinglass
Todd Reinglass has 25 years of experience in healthcare technology, having worked with hospitals and pharmaceutical, medical device and health IT companies. He currently serves as senior vice president, business development, at BioDigital, the leading developer of state-of-the-art, interactive 3D medical visualization technology. Previously, he spent five years building a successful healthcare business for Bloomberg LP.
He serves as a trustee for SBH Health System and is a member of the board of directors of the Mount Sinai Medical Legal Partnership, an organization dedicated to providing free legal services to the most vulnerable patients. He also serves on the board of the Central Park Medical Unit, an all-volunteer ambulance service providing more than $1 million in free care for the citizens of New York City, where he has served in multiple leadership positions as a New York state certified emergency medical technician.
Reinglass received a Master of Business Administration degree from Columbia University Graduate School of Business and a Bachelor of Science degree from the University of Michigan, where he was a Howard Hughes Medical Institute Research Fellow. He lives in Westchester County with his wife, three children and Labrador retrievers.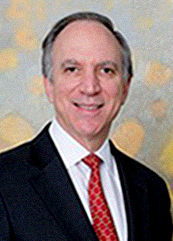 Laurence R. Smith
Laurence Smith has served on the White Plains Hospital Board of Directors since 2004 on various committees and in several leadership roles, including as chair of the finance and audit committees. He was board chairman from 2015 to 2022, providing leadership during a time of significant growth and transformation into a tertiary hub.
He is also a member of the Montefiore Health System Board of Trustees and serves on its medical committee. He served as chairman of Stellaris Health Network and joined the Healthcare Trustees of New York State Board of Governors in 2018.
Smith previously served as chairman, chief executive officer, chief investment officer and founding partner of Third Wave Global Investors. Before that, he was the global chief investment officer and U.S. CEO of Credit Suisse Asset Management. Earlier in his career, he held a variety of senior positions during his 18 years at JP Morgan Investment Management, including global head of asset allocation and head of US fixed income.
He holds a Master of Business Administration degree from the University of California, Berkeley, and an undergraduate degree in business from the University of Florida. Smith serves on an advisory council for the business school at the University of Florida and is a founding trustee of the Gator Student Investment Fund. He also serves on the boards of Mirae US Mutual Funds, several First Eagle funds, and Amplified Technology Holdings, and on the limited partner advisory committee at Inspiration Ventures.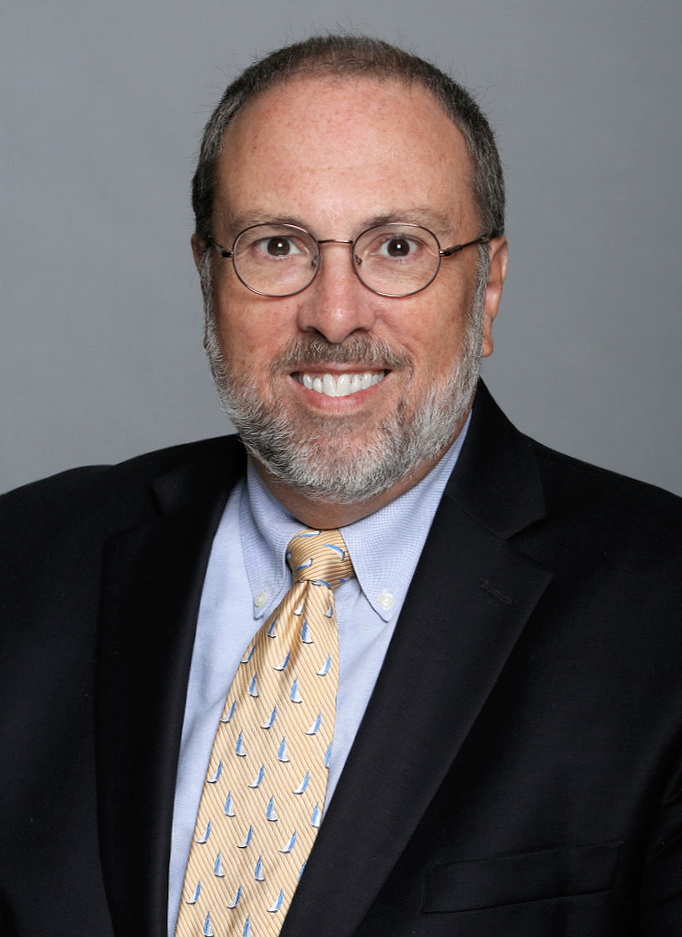 Robert A. Spolzino
Robert A. Spolzino is a member of the Board of Advisors of Northwell Health. He previously served on the Northern Westchester Hospital Board in Mount Kisco and served as its chair from 2010 to 2014.
Spolzino is a partner at Abrams, Fensterman, Fensterman, Eisman, Formato, Ferrara, Wolf & Carone, LLP. An attorney for 35 years, he served more than eight years as Justice of the New York State Supreme Court, five of those years as a Justice of the Appellate Division, New York's intermediate appellate court. In 2016, Spolzino was selected by the New York State Commission on Judicial Nomination as one of seven candidates statewide for a seat on New York's highest court, the Court of Appeals. Immediately prior to joining Abrams Fensterman, Spolzino was a founding partner and principal in a prestigious real estate and corporate firm in Westchester.
As a Justice of the Appellate Division, Spolzino decided more than 4,000 appeals and 10,000 appellate motions and wrote major opinions across a broad spectrum of areas. Prior to that, he presided for two and a half years in the Matrimonial Part of the Supreme Court in Westchester County. Since leaving the bench in 2009, Spolzino has argued seven times in the New York Court of Appeals and more than 65 times in the Appellate Division of the New York State Supreme Court. For much of that time, he was a partner at an AmLaw 200 firm, where he chaired the firm's National Appellate Practice and National Municipal and Public Entity Law Practice.
Spolzino earned his Juris Doctorate from St. John's University Law School.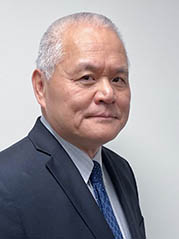 William Shum
Born and raised in Hong Kong, William Shum came to America at age 12 in 1969. He had experienced an underprivileged life of poverty, which shaped his belief in lending a voice to those who may not be heard.
Shum has served as a board member at Montefiore Nyack Hospital for 11 years. He is also a bank information technology examiner assigned to large bank supervision with the Office of the Comptroller of the Currency, U.S. Department of the Treasury. Previously, he was a capital markets and operational risk bank examiner for 16 years.
As a trustee, Shum has worked to capitalize on as many diverse experiences as possible to gain a well-rounded perspective. He previously worked for the Internal Revenue Service, Morgan Stanley, Deloitte, Bayerische Landesbank, UBS, Associated Press, Valley National Bank, his own accounting firm and as an adjunct professor.
He received his undergraduate degree from Baruch College and a Master of Business Administration degree from Pace University. Shum is a Certified Public Accountant, Certified Information System Auditor and a Certified Information Technology Professional. He is also a veteran of the U.S. Air Force.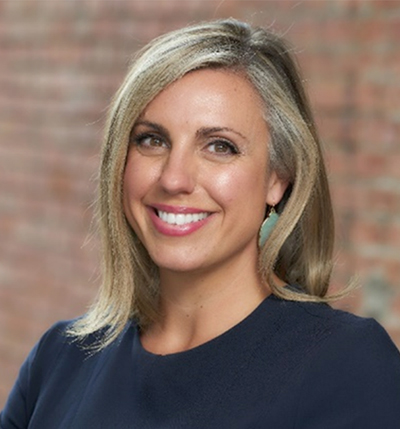 Katherine E. Toomey
Katie Toomey serves on the Oswego Health board of directors and is secretary of the Oswego Health Foundation.
As vice president of member engagement at CenterState CEO, Toomey provides leadership and strategic guidance overseeing a team of membership managers. In this position she also ensures the members of CenterState CEO receive high-quality service and are maximizing their opportunities to engage with CenterState CEO's network. Her past roles include client relations, marketing communications, community relations and advocacy.
Toomey holds a variety of leadership positions in the Central New York community. She previously served on boards and committees including the City of Fulton downtown revitalization initiative local planning committee, Oswego County Workforce Development Board business development committee, Oswego County Economic Advancement Plan, Oswego County Airport Master Plan, Friends of Fort Ontario.
She received her master's degree in public relations from Iona College and lives in Oswego with her two sons, George and Patrick.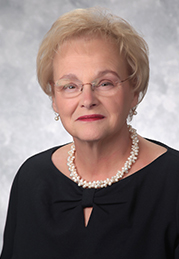 Jan Turcotte, MD
Jan Turcotte is a member of the board of trustees of Samaritan Medical Center in Watertown. She has served as chair of the board and on a variety of board committees and is currently chair of the governance committee. Dr. Turcotte practiced general surgery at Samaritan Medical Center for 32 years and served in several leadership roles, including as chair of the department of surgery and as president of the medical staff. She has served on the boards of several community nonprofit organizations.
Dr. Turcotte is a graduate of LeMoyne College and the Medical College of Wisconsin. She was the first female graduate of the General surgery residency at the Medical College of Wisconsin and completed a fellowship in vascular surgery at the University of Chicago Hospitals and Clinics before starting her practice in Watertown, New York.