Speakers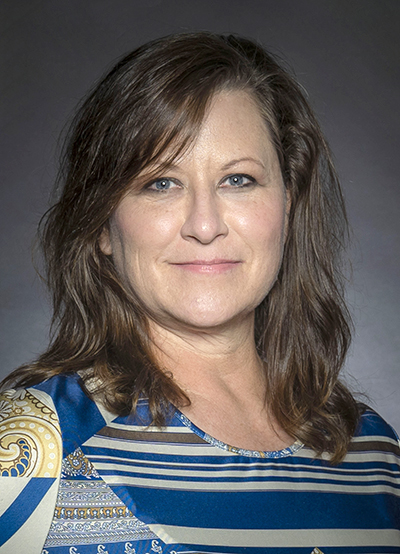 Kimberly Barrieault, PsyD, FPCC
Vice President, Quality and Evaluation
Planetree International
Dr. Kimberly Barrieault supports Planetree International's mission of advancing person-centeredness with a devotion to standards of evidence-based practices. She focuses on quality and evaluation while maintaining a connection to the healthcare environment by continuing her work partnering with healthcare leaders as they engage providers and staff on their journeys to create and sustain person-centered cultures of caring.
Dr. Barrieault is a dynamic organizational psychologist with more than 20 years of experience in organizational development, change processes and strategic implementation. Her optimistic attitude, focused attention on people and fervent persistence in ensuring timely support based upon best practices have established her reputation as a compassionate, effective strategic partner.
Dr. Barrieault's multiple roles as a senior leader have motivated her to establish leadership development programs, onboarding and talent review processes and succession planning programs in multiple organizations. Continuing with this work, she has assisted clients in their development of more caring cultures that focus on the principles and processes that preserve humanity, build connection and establish positive people-centric environments. Recently, Dr. Barrieault and two colleagues published a chapter in the latest nursing leadership book titled Appreciative Leadership: Building Sustainable Partnerships for Health.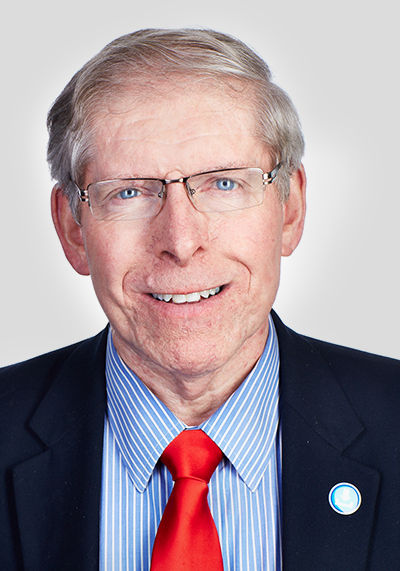 Dave deBronkart
Author and Patient Engagement Advocate
Dave deBronkart, known on the internet as e-Patient Dave, is the author of the highly rated Let Patients Help: A Patient Engagement Handbook and one of the world's leading advocates for patient engagement. After beating stage IV kidney cancer in 2007 he became a blogger, health policy advisor and international keynote speaker.
An accomplished speaker in his professional life before cancer, he is now best-known as a spokesman for the patient engagement movement, attending more than 500 conferences and policy meetings in 18 countries, including testifying in Washington, D.C. for patient access to the medical record under Meaningful Use.
A co-founder and chair emeritus of the Society for Participatory Medicine, deBronkart has appeared in Time, U.S. News, USA Today, Wired, MIT Technology Review and the HealthLeaders cover story "Patient of the Future." His writings have been published in the British Medical Journal, the Society for General Internal Medicine Forum, iHealthBeat and the conference journal of the American Society for Clinical Oncology.
deBronkart's TED Talk, Let Patients Help, went viral, and for years was in the top half of the most viewed TED Talks of all time with more than one-half million views.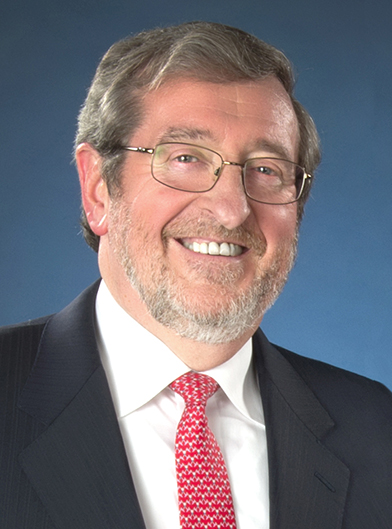 Michael J. Dowling
President and Chief Executive Officer
Northwell Health
Michael Dowling is one of healthcare's most influential voices, taking a stand on societal issues such as gun violence and immigration that many health system CEOs shy away from. As president and CEO of Northwell Health, he leads a clinical, academic and research enterprise with a workforce of more than 71,000 and annual revenue of $13.5 billion. Northwell is the largest healthcare provider and private employer in New York state, caring for more than two million people annually through a vast network of nearly 800 outpatient facilities, including 220 primary care practices, 52 urgent care centers, home care, rehabilitation and end-of-life programs and 23 hospitals.
Prior to becoming president and CEO in 2002, Dowling was the health system's executive vice president and chief operating officer. Before joining Northwell Health in 1995, he was a senior vice president at Empire Blue Cross/Blue Shield. Dowling served in New York state government for 12 years, including seven years as state director of Health, Education and Human Services and deputy secretary to the governor. He was also commissioner of the New York State Department of Social Services.
Dowling has been honored with many awards over the years including: the 2011 Gail L. Warden Leadership Excellence Award from the National Center for Healthcare Leadership, the 2011 CEO Information Technology Award from Modern Healthcare magazine and the Healthcare Information and Management Systems Society, the Alfred E. Smith Award from the American Society for Public Administration and the Gold Medal from the American Irish Historical Society. For 12 consecutive years, Modern Healthcare has ranked Dowling on its annual list of the "100 Most Powerful People in Healthcare." In March 2016, he was listed No. 1 on Long Island Press' 2015 "Power List" recognizing the 50 most-influential Long Islanders. He was also ranked No. 44 among large company CEOs in the US and was the nation's top-ranking health care/hospital CEO on Glassdoor's "Top CEOs in 2019" list.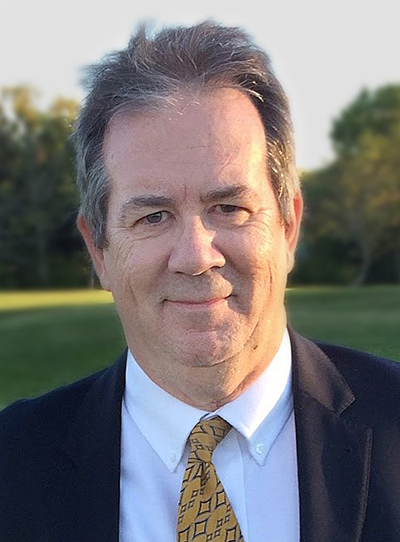 Ron Galloway
Owner and Researcher
818 Research, LLC
Ron Galloway is a researcher, filmmaker and author of two books and many institutional reports. He researches business topics related to disruptive technologies and their impact on the future.
His documentary, Why Wal-Mart Works, was the first film to ever hold its premiere in the U.S. Capitol Building. He produced the series Potentially Disruptive which premiered on Amazon Prime in 2018.
Galloway was a finance researcher for 20 years. His work has been covered in The New York Times, The Wall Street Journal and The New Yorker. He also has appeared on CNN, CNBC, BBC and The Daily Show.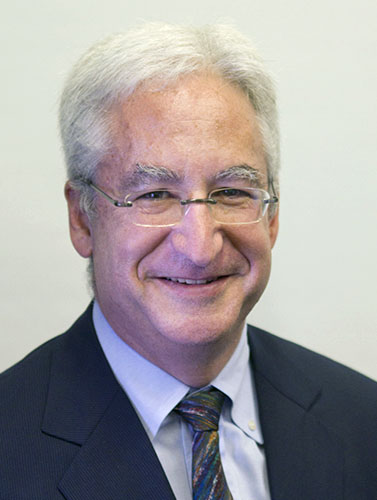 Kenneth D. Gibbs
President and Chief Executive Officer
Maimonides Medical Center
Kenneth D. Gibbs has served as president and CEO of Maimonides Medical Center since January 2016. He joined its board of trustees in 2013 and was chair from May 2014 through December 2015, during which time Maimonides formed an affiliation with Northwell Health.
Gibbs is chair of the board of Healthfirst and currently serves on the board of the Healthcare Association of New York State and the Greater New York Hospital Association.
Before leading Maimonides, Gibbs was president of the Municipal Securities Group of Jefferies, LLC for seven years. Prior to that, he was the CEO of DEPFA First Albany Securities, LLC and held several leadership positions at First Albany Capital, Inc. over the course of 14 years. He also held various investment banking positions at Lazard Freres, First Boston and Kidder Peabody.
Gibbs is a member of the executive committee and past chair of the board of trustees of the New York Citizens Budget Commission. He also is a member of the board of Rubicon Infrastructure Advisors.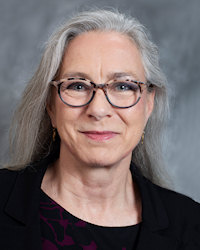 Bea Grause, RN, JD
President
HANYS
Bea Grause began her tenure as president of the Healthcare Association of New York State in 2016, after serving as president and chief executive officer of the Vermont Association of Hospitals and Health Systems for 14 years. In that position, she successfully led Vermont hospitals through a variety of reform initiatives, including the state's single-payer debate, continuously and intentionally building the hospitals' brand as trusted, competent leaders.
Before her work in Vermont, Grause spent 10 years in Washington, D.C., in a variety of positions. She began her D.C. tenure as a legislative assistant; first in the office of Rep. Norman Y. Mineta and then for Rep. Joseph P. Kennedy II. After she left Capitol Hill, Grause simultaneously held senior governmental affairs positions with the Tennessee Hospital Association and Massachusetts Hospital Association. She spent three years working as counsel with the law firm of Foley, Hoag. In this role, she developed tailored legislative and regulatory strategies for many healthcare clients. Grause previously worked as a registered nurse, primarily in the emergency room and intensive care areas at Santa Clara Valley Medical Center of California.
She completed a three-year term (2012 to 2015) as an at-large member of the American Hospital Association board of trustees, including a 2015 term on the AHA Executive and AHA CEO Search Committees. As part of her AHA board responsibilities, she also served as chairman of the AHA Allied Advisory Committee on Medicaid.
Grause earned her Juris Doctorate in 1991. She earned a Bachelor of Science in nursing from Boston College in 1979 and is currently a Fellow of the American College of Healthcare Executives. She is also a 2003 graduate of the Vermont Leadership Institute.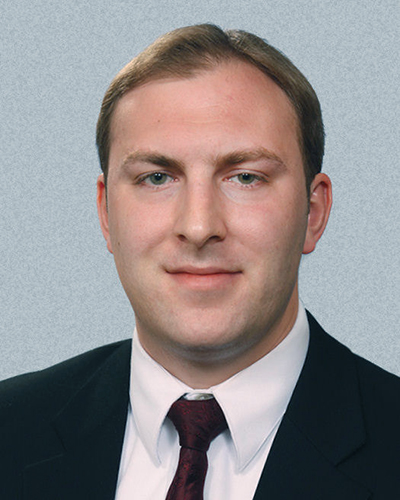 Nicholas Henley, MPH
Vice President, External Affairs
HANYS
As vice president of external affairs, Henley is HANYS' point person for interacting with the senior leadership of hospitals and health systems all across the state. He directs HANYS' member services, including industry-leading member engagement efforts, analysis of healthcare system and market trends and development of strategic public policy. Henley also leads HANYS' political action efforts, serving as Treasurer of HANYS' influential state and federal political action committees. Henley took on his current roles in 2015 after working in HANYS' Governmental Affairs division for ten years, including serving as director of governmental affairs. Before that, he worked at the Schuyler Center for Analysis and Advocacy in Albany, and in various capacities at St. Peter's Hospital in Albany. Henley graduated from Brandeis University in Waltham, Massachusetts with a Bachelor of Arts degree in economics, and from the School of Public Health at the State University of New York at Albany with a Master of Public Health degree concentrating in health policy and management.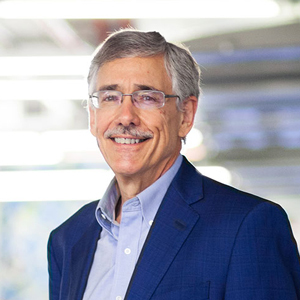 James E. Orlikoff, MA
President
Orlikoff & Associates, Inc.
James Orlikoff is president of Orlikoff & Associates, Inc., a consulting firm specializing in healthcare governance and leadership, strategy, quality, patient safety and organizational development. He is the national advisor on governance and leadership to the American Hospital Association and Health Forum, and he was named one of the 100 most powerful people in healthcare in the inaugural list by Modern Healthcare magazine.
Orlikoff has been involved in leadership, quality and strategy issues for more than 40 years, consulting with hospitals and systems in 12 countries. Since 1985, he has worked with hospital and system governing boards to strengthen their overall effectiveness and their oversight of strategy and quality.
During his career, Orlikoff has worked extensively on improving relationships among boards, medical staffs and management. He has written 15 books and more than 100 articles and has served on hospital, college and civic boards. He is chair of the board of the St. Charles Health System in Bend, Ore., and was vice chair of the Virginia Mason Health System board in Seattle, Wash. and chair of its governance committee.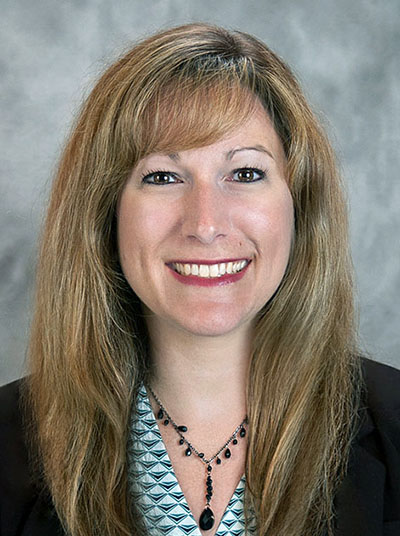 Kristen Phillips
Director, Trustee Education
HTNYS
Kristen Phillips is responsible for developing educational programs for trustees, including HTNYS' signature event, the Annual Trustee Conference. Phillips is also responsible for planning annual conferences for hospital volunteers and auxiliaries. Phillips also serves as director of community health policy for the Healthcare Association of New York State, where she manages HANYS' community health agenda, which includes policy development, advocacy and educational programming.
Before joining HTNYS, Phillips worked for 14 years in various roles at LeadingAge New York, an association that represents not-for-profit and public continuing care providers. In her most recent role as vice president of education, she oversaw the development of all educational programming including multiple annual conferences, in-person seminars and audioconferences aimed at keeping long-term care professionals informed and providing continuing education units for their certification renewals. Phillips holds a Master of Public Administration degree in healthcare policy and management and public management from the Nelson A. Rockefeller College of Public Affairs and Policy and a bachelor's degree in sociology from Siena College. She attended the Empire State Society of Association Executives Leadership Academy from 2014 to 2015 and earned her Certified Association Executive credential through the American Society of Association Executives in 2015.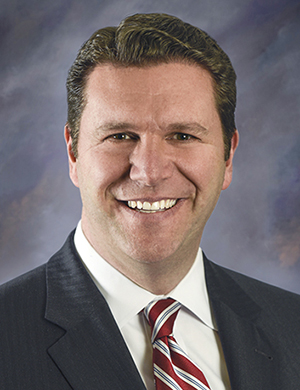 Thomas J. Quatroche, Jr., PhD
President and Chief Executive Officer
Erie County Medical Center Corporation
For more than 20 years, Thomas J. Quatroche, Jr., PhD, has held executive positions in management, strategic planning and marketing in both higher education and healthcare. He has been part of the ECMC family for 15 years. In May 2015, Quatroche was appointed president of Erie County Medical Center Corporation and on Jan. 26, 2016, the ECMCC board of directors appointed him as chief executive officer and president. In this capacity, Quatroche provides leadership for more than 3,700 staff members at ECMC, Terrace View Long-Term Care facility and additional outpatient locations. His responsibilities include all strategic initiatives of the corporation, including affiliations with Great Lakes Health, Kaleida Health, University at Buffalo and many other community organizations important to the corporation's strategic direction. Previously, Quatroche served as president at ECMC where he was responsible for all surgical services, orthopaedics, oncology, head and neck/plastic and reconstructive surgery, bariatrics and oral oncology maxillofacial prosthetics, as well as marketing, strategic planning and business development.
Quatroche is a past recipient of the Outstanding Achievement Award from the Fredonia Alumni Association, the Barry and Deanna Snyder Chairman's Award from the Seneca Diabetes Foundation and the SUNY Buffalo State College Distinguished Alumni Award. He was the 2020 and the 2021 commencement speaker at his alma mater, State University of New York at Fredonia. He currently serves on the Healthcare Association of New York State board of trustees as immediate past chairman and is also a past chair of the Healthcare Association of Western and Central New York, Inc. He is a member of the board of directors of America's Essential Hospitals, the Washington, D.C.-based organization representing the nation's public hospitals. In December 2020, he was appointed co-lead of the Western New York Vaccine Hub, which was established by New York state to create a regional COVID-19 vaccination plan and distribute the vaccine broadly and equitably to residents. In November 2020, Quatroche was appointed by the New York State Department of Financial Services and DOH to the 25-member Health Care Administrative Simplification Workgroup, where he joined healthcare industry stakeholders and others from across New York state to study and evaluate methods to reduce healthcare administrative costs and complexities through standardization, simplification and technology. He is also a former board member of the Trocaire College Board of Trustees, SUNY College at Buffalo Foundation Board and Buffalo Renaissance Foundation Board of Directors. During his career, Quatroche has served on statewide committees in education for the State University of New York and has recently served as a representative on Gov. Cuomo's statewide Medicaid Task Force. In January 2021, he was recognized in City & State's 2021 Health Power 100. He has also been a featured presenter at healthcare conferences regarding various policy issues, including federal healthcare reform.
As a lifelong Western New Yorker, Quatroche has been very involved in the community. He served on the Hamburg Town Board from 1994-2009, was a member of the Immaculata Academy School Board from 2004-2009 and has been involved in other civic organizations. He is also a past recipient of Buffalo Business First's 40 Under 40 award for business and civic leadership. Quatroche received his bachelor's degree in business administration and marketing from the State University of New York College at Fredonia, a master's degree in student personnel administration from the State University of New York College at Buffalo and his Doctorate in higher education – educational leadership and policy from the State University of New York at Buffalo.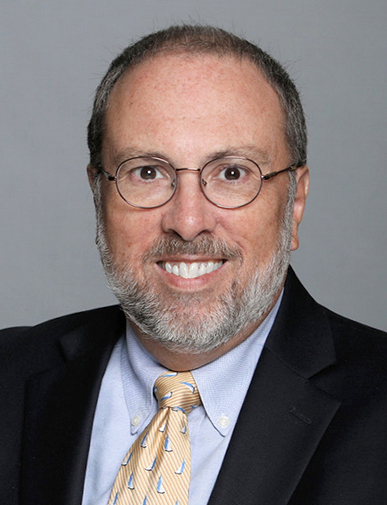 Robert A. Spolzino, Esq.
Chair, HTNYS and Trustee, Board of Overseers
Northwell Health
Robert A. Spolzino is a member of the Board of Overseers of Northwell Health. He previously served on the Northern Westchester Hospital Board in Mount Kisco and served as its chair from 2010 to 2014.
Spolzino is a partner at Abrams, Fensterman, Fensterman, Eisman, Formato, Ferrara, Wolf & Carone, LLP. An attorney for 35 years, he served more than eight years as Justice of the New York State Supreme Court, five of those years as a Justice of the Appellate Division, New York's intermediate appellate court. In 2016, Spolzino was selected by the New York State Commission on Judicial Nomination as one of seven candidates statewide for a seat on New York's highest court, the Court of Appeals. Immediately prior to joining Abrams Fensterman, Spolzino was a founding partner and principal in a prestigious real estate and corporate firm in Westchester.
As a Justice of the Appellate Division, Spolzino decided more than 4,000 appeals and 10,000 appellate motions and wrote major opinions across a broad spectrum of areas. Prior to that, he presided for two-and-a-half years in the Matrimonial Part of the Supreme Court in Westchester County. Since leaving the bench in 2009, Spolzino has argued seven times in the New York Court of Appeals and more than 65 times in the Appellate Division of the New York State Supreme Court. For much of that time, he was a partner at an AmLaw 200 firm, where he chaired the firm's National Appellate Practice and National Municipal and Public Entity Law Practice.
Spolzino earned his Juris Doctorate from St. John's University Law School.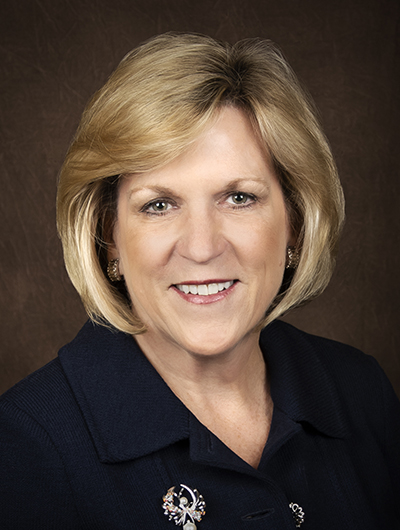 Darlene Stromstad, FACHE
President and Chief Executive Officer
Mohawk Valley Health System
Darlene Stromstad, FACHE, is president and CEO of the Mohawk Valley Health System. Stromstad has decades of experience in healthcare and leading a variety of healthcare organizations across the country. She served as interim CEO of Fenway Health in Boston, one of the nation's premier and largest federally qualified health centers. Prior to that, Stromstad served as president/CEO of Waterbury Hospital and the Greater Waterbury Health Network, now known as Waterbury HEALTH. During her six-year tenure at Waterbury Hospital, Stromstad helped stabilize the organization's financial position, rebuild its employee culture and morale and ensure its future through a strategic partnership and acquisition.
Stromstad is known nationally for her leadership and active engagement in organizations such as the American College of Healthcare Executives, where she served as a member of the board of governors, and the American Hospital Association's Metropolitan Advisory Council.