Speakers

Samantha Baltzersen
Supervisory Special Agent, Cyber Task Force
Federal Bureau of Investigation
Supervisory special agent Samantha Baltzersen began her career with the FBI in 2004 in the New York Field Office. She worked as a digital forensic examiner on the Computer Analysis Response Team for seven years in the New York, Washington and Portland field offices. Baltzersen has worked both criminal and national security cyber investigations since 2013. In June 2020, she became the supervisor of the Albany Field Office Cyber Squad and Computer Analysis Response Team. She holds several GIAC certifications in cyber security, digital forensics, incident response and reverse engineering of malware including the GSEC, GCFE, GCFA, GCIA, GCIH, GCED, GCCC, GASF, GPEN and GREM certifications.
Ryan Colaianni
Executive Vice President
Revive
Ryan Colaianni leads Revive's communications and issues/crisis department. He is responsible for ensuring that their clients — the majority of which are health systems — are prepared for the unexpected and help elevate their reputations. Colaianni has more than 15 years of experience working on some of the most high-profile national crisis issues.
Colaianni and the team's primary focus is on preparing clients for and developing strategic plans when an issue arises. This approach focuses on three areas: preparation, strategic execution and reputation recovery, all while navigating the challenging media and stakeholder environments in which our clients operate.
Colaianni has a background in print journalism and spent a few years with a D.C.-based trade association. Before Revive, he led the higher education practice at Edelman, in addition to leading issues management workstreams for global corporate companies. As a poised crisis counselor and talented media trainer, Colaianni has built impactful public affairs campaigns and elevated the profile and protected the reputations of Fortune 100 organizations and health systems.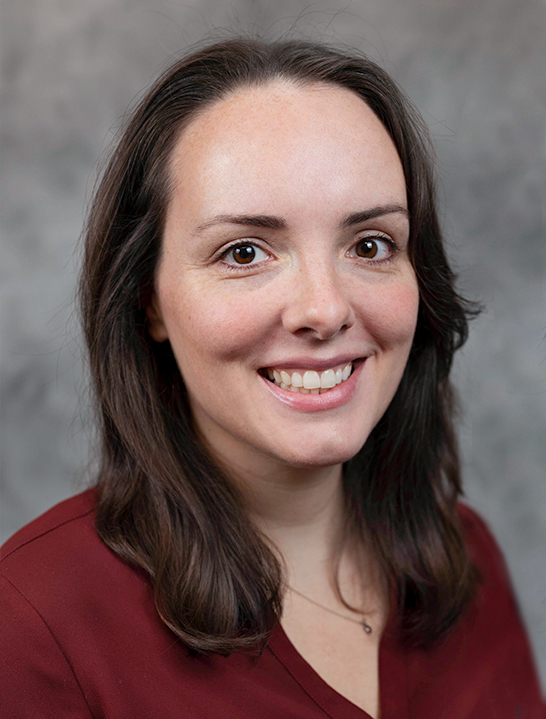 Sarah DuVall, MPH, CPHQ
Director, Behavioral Health
HANYS
Sarah DuVall has more than 20 years of diverse experience in clinical, state and county public health and nonprofit settings. In her current position, she manages HANYS' behavioral health programming. Before joining HANYS she was an epidemiologist focused on community health and communicable disease initiatives, including efforts to address mental health.
Sandro Galea, MD, MPH, DrPH
Dean and Robert A. Knox Professor
Boston University School of Public Health
Dr. Sandro Galea, a physician, epidemiologist and author, is dean and Robert A. Knox Professor at Boston University School of Public Health. He previously held academic and leadership positions at Columbia University, the University of Michigan and the New York Academy of Medicine.
Born in Malta, Galea is an immigrant twice over, moving to Canada at the age of 14 then to the United States in his late 20s. After receiving his medical degree from the University of Toronto, Galea traveled to Somalia through Doctors Without Borders. It was there he had a defining realization. "…I got this feeling, like I'm standing on the side of the river, pulling people out. I was doing that over and over and over again. And I felt I was doing a lot of good, but I also knew that once I left, the same thing would keep happening. So I really wanted to understand who was throwing people in the river to begin with." This experience inspired him to switch careers, "leaving the immediate gratification of medicine to labor in the vineyard of public health." Read more about Sandro's experiences in "The Other End of the River" by Barbara Moran.
Galea went on to receive graduate degrees from Harvard and Columbia Universities to pursue his career at "the other end of the river" — public health. In 2015, he became the youngest public health dean in the country, assuming leadership of Boston University School of Public Health.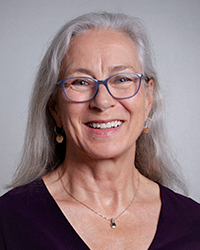 Bea Grause, RN, JD
President
HANYS
Bea Grause began her tenure as president of the Healthcare Association of New York State in 2016, after serving as president and chief executive officer of the Vermont Association of Hospitals and Health Systems for 14 years. In that position, she successfully led Vermont hospitals through a variety of reform initiatives, including the state's single-payer debate, continuously and intentionally building the hospitals' brand as trusted, competent leaders.
Before her work in Vermont, Grause spent 10 years in Washington, D.C., in a variety of positions. She began her D.C. tenure as a legislative assistant; first in the office of Rep. Norman Y. Mineta and then for Rep. Joseph P. Kennedy II. After she left Capitol Hill, Grause simultaneously held senior governmental affairs positions with the Tennessee Hospital Association and Massachusetts Hospital Association. She spent three years working as counsel with the law firm of Foley, Hoag. In this role, she developed tailored legislative and regulatory strategies for many healthcare clients. Grause previously worked as a registered nurse, primarily in the emergency room and intensive care areas at Santa Clara Valley Medical Center of California.
She completed a three-year term (2012 to 2015) as an at-large member of the American Hospital Association board of trustees, including a 2015 term on the AHA Executive and AHA CEO Search Committees. As part of her AHA board responsibilities, she also served as chairman of the AHA Allied Advisory Committee on Medicaid.
Grause earned her Juris Doctorate in 1991. She earned a Bachelor of Science in nursing from Boston College in 1979 and is currently a Fellow of the American College of Healthcare Executives. She is also a 2003 graduate of the Vermont Leadership Institute.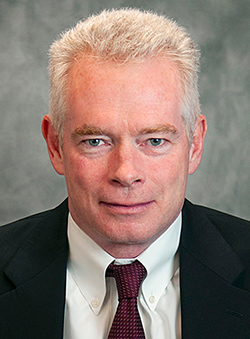 Thomas Hallisey
Director, Health Information Technology
HANYS
Thomas Hallisey formulates and executes HANYS' state and federal HIT regulatory and legislative advocacy agenda. This includes working with government agencies, lawmakers and other organizations to advance HANYS' HIT agenda on behalf of New York's hospitals and health systems.
Hallisey's career includes extensive HIT work in the hospital setting, beginning as an application analyst at Griffin Hospital in Derby, Connecticut, and then working at several hospitals in New York state. He served as director of information services at Cayuga Medical Center in Ithaca, and as vice president, information management and chief information officer, at Cortland Regional Medical Center. Next, he joined Menusguide.com, a startup company, as chief technology officer and served as CIO for United Medical Center in Washington, D.C. Most recently, he was executive IT adviser and CIO at Hartman Executive Advisors, an IT consulting firm.
Hallisey received his undergraduate degree from the University of Connecticut, has an ITIL v.3 Foundation Certification and is an affiliate of the College of Healthcare Information Management Executives and the Healthcare Information Management Systems.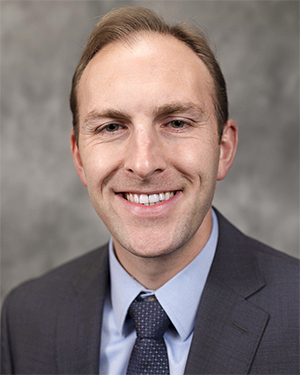 Nicholas Henley, MPH
Executive Director
HTNYS
Vice President, External Affairs
HANYS
As vice president of external affairs, Nick Henley is HANYS' point person for interacting with the senior leadership of hospitals and health systems across the state. He directs HANYS' member services, including industry-leading member engagement efforts, analysis of healthcare system and market trends and development of strategic public policy.
Henley also leads HANYS' political action efforts, serving as treasurer of HANYS' influential state and federal political action committees. Henley took on these roles in 2015 after working in HANYS' governmental affairs division for ten years, including serving as director of governmental affairs.
Henley also serves as executive director of Healthcare Trustees of New York State, principally focused on assisting healthcare board members through education, communications and advocacy. In this role, Henley works directly with the HTNYS board and oversees HTNYS' advocacy and educational initiatives.
Before coming to HANYS in 2005, he worked at the Schuyler Center for Analysis and Advocacy in Albany and in various capacities at St. Peter's Hospital in Albany. Henley graduated from Brandeis University in Waltham, Massachusetts, with a Bachelor of Arts in economics and from the School of Public Health at the State University of New York at Albany with a Master of Public Health concentrating in health policy and management.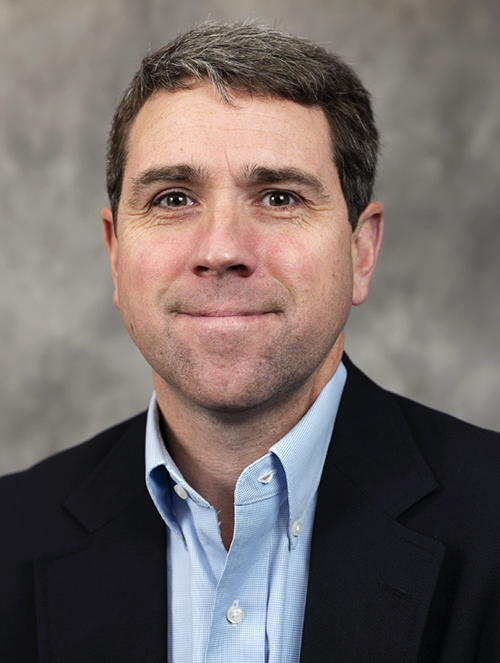 Kevin Krawiecki
Vice President, Fiscal Policy
HANYS
Kevin Krawiecki leads HANYS fiscal policy and data informatics division. He has compiled nearly 15 years of Medicare and Medicaid fiscal policy experience during his tenure with HANYS, serving in various capacities including data analyst and data product director for both HANYS and its analytic subsidiary DataGen, and associate director of federal relations in HANYS Washington, D.C. office during the development and implementation of the Affordable Care Act. In his current capacity, In his current capacity, Krawiecki focuses on the development of rational fiscal policy at both the state and federal levels. He received his undergraduate degree from the State University of New York at Oswego.
Sabina Lim, MD, MPH
System Vice President, Behavioral Health Safety and Quality and System Medical Director, Regulatory and Government Affairs
Mount Sinai Health System
Professor, Psychiatry
Icahn School of Medicine at Mount Sinai
Dr. Sabina Lim graduated from the University of Michigan with a Bachelor of Science in biology, received her Doctor of Medicine from SUNY Buffalo School of Medicine and her Master of Public Health from Columbia University Mailman School of Public Health. She completed her psychiatry residency training at Yale University's department of psychiatry and held various clinical and administrative positions at Yale, including executive director of Yale-New Haven Psychiatric Hospital. She joined Mount Sinai Hospital in 2013 as vice chair of clinical affairs for the department of psychiatry and then served as vice president and chief of strategy for the MSHS Behavioral Health services from 2015 to 2020.
Lim serves on multiple policy and advisory groups, including the New York State Public Health and Health Planning Council and the New York State Behavioral Health Services Advisory Council. Her expertise is in behavioral health services delivery innovation and redesign, VBP care models within the behavioral health population, behavioral health policy and quality improvement in behavioral healthcare.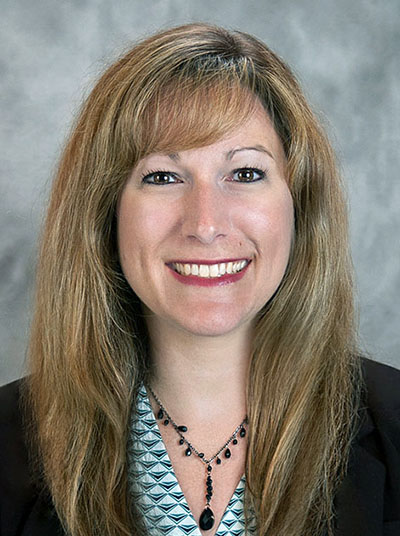 Kristen Phillips
Director, Trustee Education
HTNYS
Kristen Phillips is responsible for developing educational programs for trustees, including HTNYS' signature event, the Annual Trustee Conference. Phillips also serves as HANYS' director of community health policy, where she manages the community health agenda, including policy development, advocacy and educational programming. Phillips also serves as director of community health policy for the Healthcare Association of New York State, where she manages HANYS' community health agenda, which includes policy development, advocacy and educational programming.
Before joining HTNYS, Phillips worked for 14 years in various roles at LeadingAge New York, an association that represents not-for-profit and public continuing care providers. In her most recent role as vice president of education, she oversaw the development of all educational programming including multiple annual conferences, in-person seminars and audioconferences aimed at keeping long-term care professionals informed and providing continuing education units for their certification renewals. Phillips holds a Master of Public Administration degree in healthcare policy and management and public management from the Nelson A. Rockefeller College of Public Affairs and Policy and a bachelor's degree in sociology from Siena College. She attended the Empire State Society of Association Executives Leadership Academy from 2014 to 2015 and earned her Certified Association Executive credential through the American Society of Association Executives in 2015.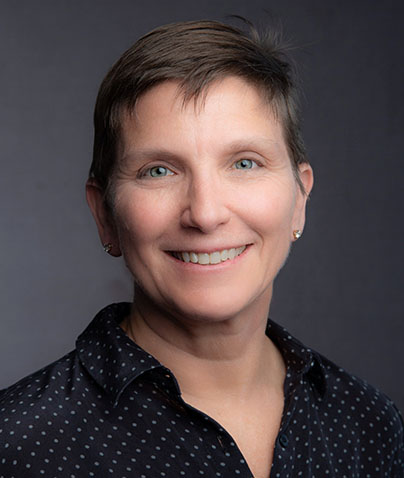 Kathleen Rauch, RN, MSHQS, BSN, CPHQ
Vice President, Quality Advocacy, Research and Innovation and Post-acute and Continuing Care
HANYS
Kathleen Rauch has more than 20 years of experience in healthcare quality, patient safety and regulatory and accreditation compliance. Working in the acute care setting, she has served as a lead on initiatives for adopting the Just Culture methodology, achieving zero preventable harm and implementing strategies to improve performance on value-based payment programs. Rauch has been published in the Journal of Healthcare Quality and has served as a presenter at regional conferences where she has shared readmission reduction strategies. As vice president of HANYS' quality advocacy, research and innovation division, Rauch provides strategic direction, planning, coordination and oversight for development and execution of HANYS' quality and patient safety agenda. She oversees numerous quality improvement grant projects, directs the formulation of advocacy and education strategies for HANYS' quality agenda, collaborates with HANYS members, advocates on their behalf with regulators and policymakers and develops collaboratives and other educational resources. She holds a Master of Science in healthcare quality and safety from Thomas Jefferson University.
Kimberly A. Russel, FACHE
Chief Executive Officer
Russel Advisors
Kim Russel brings 40 years of healthcare executive background, including 25 years of CEO experience, to her consulting practice. She has worked in almost every type of healthcare delivery structure: academic medical center, community, Catholic, secular, city-owned, county-owned and state-owned, including freestanding hospitals and integrated health systems. This backdrop provides her with a deep understanding of the unique niche of every participant in the healthcare field.
Russel's proudest career achievement has been her service as president and CEO of two distinctively different organizations: Mary Greeley Medical Center of Ames, Iowa (1995-2008) and Bryan Health of Lincoln, Nebraska (2008-2020). Earlier in her career, Russel served as chief operating officer at the University of Kansas Hospital in Kansas City, Kansas and in various executive roles at Iowa Methodist Medical Center, now Unity Point-Des Moines.
Russel recently retired from Bryan Health and formed her own boutique consulting firm which allows her to dedicate her time to help healthcare boards and CEOs thrive amidst the chaotic healthcare environment. Russel also serves as an advisor to The Governance Institute. Russel is a frequent author and presenter on contemporary governance topics for the American College of Healthcare Executives, American Hospital Association, The Governance Institute, Texas Healthcare Trustees and many others.
Russel has extensive experience in building relationships and crafting effective strategies involving private practice physicians, including single-specialty practice groups and multi-specialty group practices. She also has a strong interest in leadership development and executive coaching. Russel was succeeded by internal candidates she hired and mentored at the last three health systems in which she served.
Russel believes excellence in governance corresponds with positive organizational outcomes and accordingly has dedicated a significant portion of her time to board service. Throughout her career, she has been an active member of more than 20 boards and served as chair of ten boards.
Russel holds a Bachelor of Science in management from Purdue University and a Master's of health administration from Washington University.
William Shum, CPA, CISA, CITP
Trustee, Board of Governors
HTNYS
Trustee
Montefiore Nyack Hospital
William Shum was recently selected to the 2022 HTNYS Board of Governors and assigned to the education committee. For more than ten years, Shum has served on the Montefiore Nyack Hospital board and the finance, audit/compliance and technology committees.
Cybersecurity is one of the top resilience risks for any institution, more so for healthcare where patient data is worth a lot to hackers and the cost to remediate a breach is almost three times that of other industries. Shum examines large banks' compliance with laws and regulations related to information security/cybersecurity systems, data privacy/governance and network/technology infrastructure. He has previously worked for IRS, Morgan Stanley, Deloitte, BayerinLB, UBS and Associated Press.
Shum is a veteran of the US Air Force and graduated from Pace University in 1991.
Laurence R. Smith
Trustee, Board of Governors
HTNYS
Immediate Past Chairman
White Plains Hospital
Trustee
Montefiore Health System
Laurence Smith has served on the White Plains Hospital Board of Directors since 2004 on various committees and in several leadership roles, including as chair of the finance and audit committees. He was board chairman from 2015 to 2022, providing leadership during a time of significant growth and transformation into a tertiary hub.
He is also a member of the Montefiore Health System Board of Trustees and serves on its medical committee. He served as chairman of Stellaris Health Network and joined the Healthcare Trustees of New York State Board of Governors in 2018.
Smith previously served as chairman, chief executive officer, chief investment officer and founding partner of Third Wave Global Investors. Before that, he was the global chief investment officer and U.S. CEO of Credit Suisse Asset Management. Earlier in his career, he held a variety of senior positions during his 18 years at JP Morgan Investment Management, including global head of asset allocation and head of US fixed income.
He holds a Master of Business Administration degree from the University of California, Berkeley, and an undergraduate degree in business from the University of Florida. Smith serves on an advisory council for the business school at the University of Florida and is a founding trustee of the Gator Student Investment Fund. He also serves on the boards of Mirae US Mutual Funds, several First Eagle funds, and Amplified Technology Holdings, and on the limited partner advisory committee at Inspiration Ventures.
Robert A. Spolzino
Immediate Past Chair
HTNYS
Board of Advisors
Northwell Health
Robert A. Spolzino is a member of the Board of Advisors of Northwell Health. He previously served on the Northern Westchester Hospital Board in Mount Kisco and served as its chair from 2010 to 2014.
Spolzino is a partner at Abrams, Fensterman, Fensterman, Eisman, Formato, Ferrara, Wolf & Carone, LLP. An attorney for 35 years, he served more than eight years as Justice of the New York State Supreme Court, five of those years as a Justice of the Appellate Division, New York's intermediate appellate court. In 2016, Spolzino was selected by the New York State Commission on Judicial Nomination as one of seven candidates statewide for a seat on New York's highest court, the Court of Appeals. Immediately prior to joining Abrams Fensterman, Spolzino was a founding partner and principal in a prestigious real estate and corporate firm in Westchester.
As a Justice of the Appellate Division, Spolzino decided more than 4,000 appeals and 10,000 appellate motions and wrote major opinions across a broad spectrum of areas. Prior to that, he presided for two and a half years in the Matrimonial Part of the Supreme Court in Westchester County. Since leaving the bench in 2009, Spolzino has argued seven times in the New York Court of Appeals and more than 65 times in the Appellate Division of the New York State Supreme Court. For much of that time, he was a partner at an AmLaw 200 firm, where he chaired the firm's National Appellate Practice and National Municipal and Public Entity Law Practice.
Spolzino earned his Juris Doctorate from St. John's University Law School.
Quint Studer
Businessman, Visionary, Entrepreneur and Mentor
Quint Studer is a lifelong student of leadership. He worked for multiple healthcare systems, the last stop being president of Baptist Hospital in Pensacola, FL. In 2000, he founded Studer Group, a healthcare and education coaching company that received the 2010 Malcolm Baldridge National Quality Award. The company was sold in 2015, and Studer left in 2016. He went on to found the Studer Community Institute, a not-for-profit whose mission is to improve the quality of life for people. He is a current partner of HealthCare Plus Solutions Group, which focuses on diagnosing the most urgent pain points of an organization, collaboratively designing solutions and helping implement the solutions.
He has authored many books, with several listed on bestseller lists. He serves on various healthcare boards and is a frequent speaker, workshop facilitator and mentor to individuals and organizations. The tools and techniques Studer has created over the years are now staples in healthcare systems throughout the world. His newest book, "The Calling: Why Healthcare Is So Special," aims to help healthcare professionals keep their sense of passion and purpose high.
Nick Webb
Author and Speaker
Nick Webb is a world-renowned strategist, bestselling author and futurist. Webb invented one of the first wearable technologies and one of the world's smallest medical implants. He has been awarded over 40 patents by the U.S. Patent and Trademark Office for a wide range of cutting-edge technologies. Webb is the founding CEO of LeaderLogic, LLC a management consulting firm that helps organizations drive growth and profitability. Webb is the author of "The Innovation Playbook," "The Digital Innovation Playbook," "What Customers Crave," "The Innovation Mandate" and his number one bestselling book, "The Healthcare Mandate." As an advisor, he works with top brands to help them lead their market in enterprise strategy, customer experience and innovation. Webb received his Doctorate of Humane Letters from Western University of Health Sciences.
Webb is an adjunct professor and the chief innovation officer of the Center for Health Innovation at Western University of Health Sciences. He is also the executive producer and host of the award-winning documentary film, The Healthcare Cure.
Alan J. Wilmarth, CASAC
Administrative Director, Behavioral Health Services
United Health Services Hospitals, Inc.
Alan Wilmarth has worked in the behavioral health field for 41 years, filling a variety of clinical and administrative roles at United Health Services Hospitals, Inc. In his current role, he is responsible for the operations of all mental health and substance abuse treatment programs in the United Health Services system. Wilmarth has served on the boards of a number of community-based nonprofit behavioral health agencies and human service agencies. He has also served as a consultant to behavioral health service providers and behavioral health managed care providers in New York, Massachusetts and Washington, D.C.