2020 recordings
Catch up with recordings from last year's series: Leading Healthcare through Crisis and Social Change
Pam Knecht, President and Chief Executive Officer, ACCORD LIMITED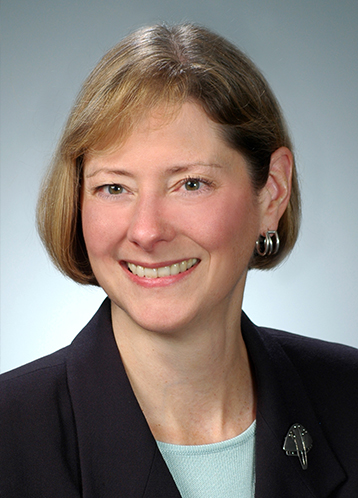 Over her 36-year career, Pamela Knecht has consulted with both for-profit and not-for-profit organizations in multiple industries. She has deep expertise in not-for-profit healthcare and has worked with hospitals, health systems, clinics and health plans of all types and sizes across the nation. She regularly assists boards and CEOs with strategic planning, corporate and governance restructuring, system affiliation and integration, change management facilitation and governance assessment, development and coaching.
She currently serves as a faculty member for The Governance Institute, American Hospital Association and iProtean and was on the faculty of the former Center for Healthcare Governance. She also writes extensively for publications such as The Governance Institute's BoardRoom Press and the American Hospital Association's Trustee Insights.
Before joining ACCORD, Ms. Knecht was a consultant for an executive education and organization development firm that served the Fortune 200. She is a graduate of Smith College in Northampton, Massachusetts.
The COVID-19 pandemic, hitting an industry already experiencing disruption, has created challenges and potentially opportunities for healthcare organizations and their boards. It is now more important than ever that the board and senior management respond appropriately and lead needed organizational transformation. Ms. Knecht will describe the heightened scrutiny of and pressures on boards as a result of COVID-19 and the industry's transformation. The presentation will also explore essential governance practices needed during times of significant change and/or crisis, including intensified education, role clarification, vision sharing, increased accountability, robust communications and enhanced community connections.
Alisahah J. Cole, MD, System Vice President, Population Health Innovation and Policy, CommonSpirit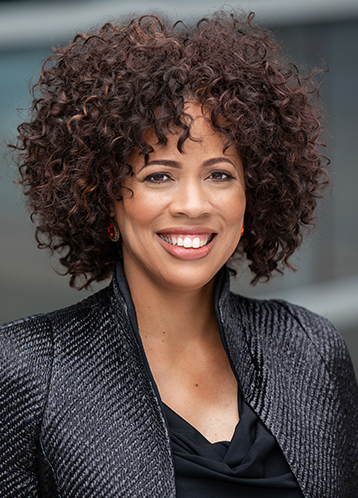 Alisahah J. Cole, MD, received bachelor's degrees in music and biology from Case Western Reserve University and her medical degree from Wright State University School of Medicine in Dayton, Ohio, where she was a National Health Service Corp Scholar.
Since helping the underserved had always been her priority, Dr. Cole completed her residency in family medicine at Carolinas Medical Center, where she was part of the Urban Track program and received the Bryant L. Galusha Intern of the Year Award. After residency, she worked in a rural health clinic in Union, South Carolina for four years. Since her return to Charlotte, Dr. Cole has served in multiple leadership roles, including vice chair of the department of family medicine and most recently, chief community impact officer for Atrium Health. She has been passionate about interdisciplinary medical education, teaching a wide range of learners and her clinical interests include health equity and population health.
Dr. Cole is currently developing and implementing a community health strategy across multiple counties in North and South Carolina.
Research shows clinical care only has a small impact on a patient's overall well-being. In today's increasingly value-based payment environment, it is important for hospitals, particularly those servicing complex and underserved populations, to have a better understanding of social determinants of health. This session will share innovative ways healthcare organizations have responded to the needs of their communities and how executive leaders can play a role. Participants will be inspired and motivated to drive changes within their own communities.
Barbara Lorsbach, President and Founder, GHI/governWell™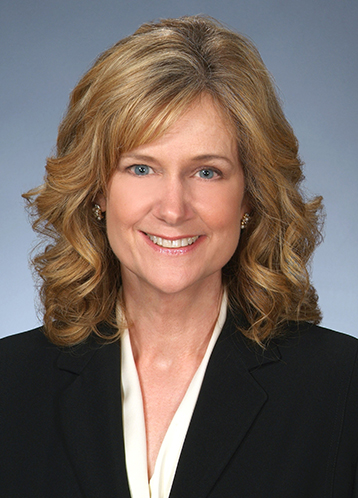 Barbara Lorsbach is president of GHI governWell™. In this role, she is focused on helping healthcare leaders solve their most complex and pressing governance and community impact issues. governwell™ is committed to providing governance members with resources, assessments, and leading practices to help effectively fulfill their responsibilities.
Throughout her 25+ year career, Barbara has worked with many of the nation's leading health systems and hospitals. Previously, Barbara was a senior vice president with the American Hospital Association. She established the AHA Center for Health Care Leadership and oversaw AHA member relations and services including executive and trustee education. Barbara is passionate about supporting nonprofit healthcare and community boards of directors as they lead, serve, and carry out their vital governance responsibilities. She believes that high-performing boards are essential to providing successful, equitable and sustainable health services.
Barbara earned her Bachelor of Arts degree in Business Administration from the University of Washington and her Masters of Management degree from the J.L. Kellogg Graduate School of Management of Northwestern University. She is a Fellow of the American College of Health Care Executives and a frequent speaker on health care issues and trends.
Mary R. Sheahen, RN, MS, RLC, President, The Sheahen Group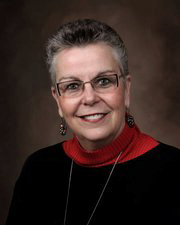 Mary Sheahen's 25 years of leadership experience in the hospital setting includes positions as a unit leader, a chief nurse executive, chief operating officer and as CEO of a community hospital in the metropolitan Chicago market. Ms. Sheahen also served as CEO of a rural community hospital facing intense financial pressure and led a team that turned the situation from potential closure to a positive, stable outcome. She currently serves as chair of the board of directors of two hospitals in Illinois.
Her experience includes consulting in hospitals and other healthcare organizations, including community-based agencies and long-term care facilities. The culture change process includes working with individual units that are struggling with effective relationships and communication. She also facilitates board development and strategic planning.
Ms. Sheahen received a diploma in nursing from St. Anthony's in Rock Island, Illinois, a baccalaureate degree in nursing from Northern Illinois University, and a master's degree in organizational behavior and leadership from Benedictine University in Lisle, Illinois. She is a Registered Leadership Coach and highly skilled and effective in using organizational and human development tools such as PeopleMap, Strengths Finder and Emotional Intelligence assessment. Her extensive clinical, operational, executive and board experience provides her with the knowledge and background to work with a wide variety of healthcare professionals, teams and organizations.
Cynthia M. Washington, Vice President and Senior Diversity Health Care Strategist, Diversity Equity Excellence Partnership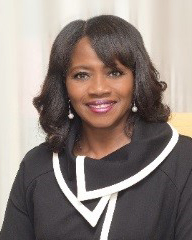 Cynthia Washington develops strategies to increase diversity in leadership and governance and advance health equity, inclusion and community engagement for corporate and healthcare organizations. In addition to her work with the Diversity Equity Excellence Partnership, she is an advisor with governWellTM, providing customized training modules for boards of trustees of non-profit organizations.
Previously, she served as interim president and chief executive officer of the Institute for Diversity and Health Equity, an affiliate of the American Hospital Association. With 20 years of service with AHA/IFDHE, she led efforts to improve diversity on AHA's boards, committees, councils and task forces. Ms. Washington skillfully executed IFDHE's strategic priorities to empower healthcare organizations to provide equitable care for all people. She managed AHA's Equity of Care Campaign, National Trustee Training sessions and the national collaborative partnerships with the National Urban League and UNIDOS-US.
Ms. Washington serves on the Chicago Advisory Council of St. Jude Children's Research Hospital and is a past board member of the National Association of Health Service Executives.
The sobering fact of health inequity has been spotlighted amid recent experiences with coronavirus infections and racial injustice in the United States. As a result, health systems and hospitals are deepening their commitment to advancing health equity. Moving forward, there are significant implications important for trustees to understand. This session will feature a dialogue with trustee leaders. Participants will learn about four leadership actions that boards can take, including establishing strategic intent, understanding and learning, ensuring meaningful measures and leading through collaboration.