Speakers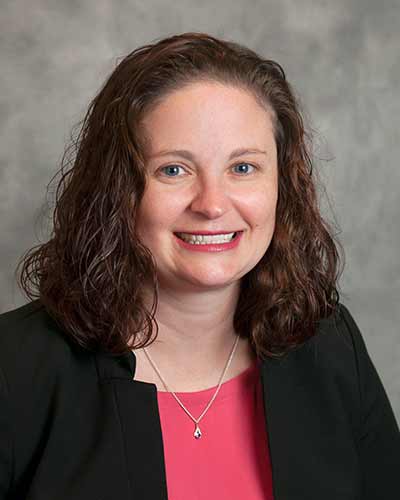 Victoria Aufiero
Vice President, Insurance, Managed Care and Behavioral Health
HANYS
Victoria Aufiero is responsible for overseeing and leading the strategic development and implementing of HANYS' advocacy, policy, and education strategies on issues related to managed care, payer/provider relationships and the broad spectrum of hospital and health system-based behavioral health services. She participates in collaborative efforts with HANYS' members and advocates on their behalf with regulators, lawmakers and policy leaders.
Aufiero is a board member of the Holy Cross Club of Eastern NY. Prior to joining HANYS in 2014, she was a staff attorney at Boies, Schiller & Flexner LLP. Previously, Aufiero was the public policy director at NAMI-NYS.
Aufiero has a Bachelor of Arts from the College of the Holy Cross and a Master of Studies in environmental law and Juris Doctorate degree from Vermont Law & Graduate School. She is a member of both the Massachusetts and New York Bars.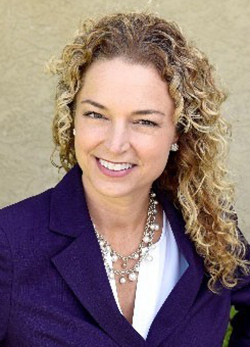 Karma H. Bass, MPH, FACHE
Chief Executive Officer and Managing Principal
Via Healthcare Consulting
Over her 25‐year career, Karma Bass has been a sought‐after speaker, facilitator and consultant with deep knowledge and experience in governance, strategic planning, philanthropy, quality oversight, healthcare policy and board effectiveness.
Before founding Via Healthcare Consulting, Bass worked with ACCORD LIMITED, a Chicago‐based consulting firm serving clients nationwide with strategic planning, governance, speaking services and board retreats. She spent two years as president and CEO of Alliance Healthcare Foundation in San Diego, California, where she reported to an independent, 11‐person not‐for‐profit board.
Notably, Bass spent 10 years at The Governance Institute holding various positions including vice president of membership services and director of research and publications. During her time at The Governance Institute, Bass oversaw the prestigious biennial hospital governance practices survey tracking trends in U.S. hospitals and health systems.
During three years at the Hospital Council of San Diego and Imperial Counties, she facilitated the first‐ever collaborative community health needs assessment for San Diego's 32 hospitals, responding to the then newly implemented California Hospital Community Benefit law. Bass' experience gives her a uniquely valuable perspective as a consultant to hospital and health systems boards today.
Bass is board‐certified in healthcare management and holds a master's degree in public health with a focus in health services administration from San Diego State University. She received her bachelor's degree from the University of California, San Diego.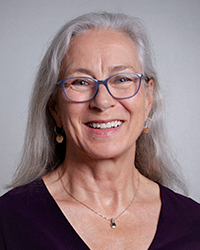 Bea Grause, RN, JD
President
HANYS
As president of HANYS, Bea Grause is a passionate advocate for New York nonprofit and public hospitals, nursing homes, home care agencies and other healthcare organizations. She also oversees HANYS' nationally engaged for-profit business services. Since her tenure began in 2016, she has contributed her extensive clinical, political and legal know-how to the organization's agenda, most recently helping guide the response to the COVID-19 pandemic by healthcare providers and state and federal policymakers.
Prior to HANYS, Grause served as president and CEO of the Vermont Association of Hospitals and Health Systems for 14 years, successfully leading Vermont hospitals through a variety of reform initiatives, including the state's single-payer debate, and building the hospitals' brand as trusted, competent leaders.
Grause spent 10 years in Washington, D.C., in a variety of positions. She began her D.C. tenure as a legislative assistant, first in the office of Rep. Norman Y. Mineta and then for Rep. Joseph P. Kennedy II. After she left Capitol Hill, Grause simultaneously held senior governmental affairs positions with the Tennessee Hospital Association and Massachusetts Hospital Association. She spent three years working as counsel with the law firm of Foley, Hoag. In this role, she developed tailored legislative and regulatory strategies for many healthcare clients. Grause previously worked as a registered nurse, primarily in the emergency room and intensive care areas at Santa Clara Valley Medical Center of California.
She completed a three-year term (2012 to 2015) as an at-large member of the American Hospital Association board of trustees, including a 2015 term on the AHA Executive and AHA CEO Search Committees. As part of her AHA board responsibilities, she also served as chairman of the AHA Allied Advisory Committee on Medicaid.
Grause earned her Juris Doctorate in 1991. She earned a Bachelor of Science in nursing from Boston College in 1979 and is a Fellow of the American College of Healthcare Executives. She is also a 2003 graduate of the Vermont Leadership Institute.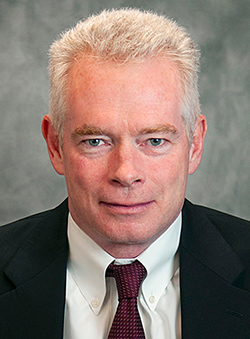 Thomas Hallisey
Director, Health Information Technology
HANYS
Thomas Hallisey formulates and executes HANYS' state and federal HIT regulatory and legislative advocacy agenda. This includes working with government agencies, lawmakers and other organizations to advance HANYS' HIT agenda on behalf of New York's hospitals and health systems.
Hallisey's career includes extensive HIT work in the hospital setting, beginning as an application analyst at Griffin Hospital in Derby, Connecticut, and then working at several hospitals in New York state. He served as director of information services at Cayuga Medical Center in Ithaca, and as vice president, information management and chief information officer, at Cortland Regional Medical Center. Next, he joined Menusguide.com, a startup company, as chief technology officer and served as CIO for United Medical Center in Washington, D.C. Most recently, he was executive IT adviser and CIO at Hartman Executive Advisors, an IT consulting firm.
Hallisey received his undergraduate degree from the University of Connecticut, has an ITIL v.3 Foundation Certification and is an affiliate of the College of Healthcare Information Management Executives and the Healthcare Information Management Systems.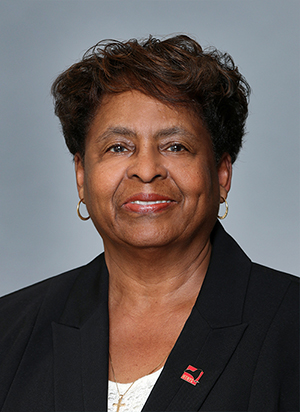 Sharon L. Hanson
Vice Chair
HTNYS Board of Governors and Board Secretary, Erie County Medical Center
Sharon Hanson is the secretary of the Erie County Medical Center Corporation Board of Directors. She has served in a variety of board leadership roles over the past 20 years. Currently, she serves as the chair of the governance committee and is a member of the executive, compensation and investment committees. Her leadership has had a profound impact at the region's only designated Level 1 Adult Trauma Center. Hanson participated in developing the organization's strategic plan, which successfully led to more efficient and effective day-to-day operations. She has proudly advocated on behalf of the thousands of caregivers, residents and patients of Western New York's diverse community.
Hanson is also the president and chief executive officer of a successful healthcare consulting business. She continues to serve the Buffalo not-for-profit community as a member of the United Way, the Women's Group and as a mentor to new and upcoming entrepreneurs.
Hanson served as chair of the board of trustees at Trocaire College, where she helped establish a partnership between Trocaire and ECMCC to provide an employment path for matriculating nurses. She helped create the Health Sciences Charter School by providing a curriculum for City of Buffalo students to prepare and pursue future careers in healthcare. Hanson also served as a commissioner on the reservation of the Seneca Nation of Indians, where she helped design a program to improve policies and procedures to improve healthcare for individuals suffering from diabetes, high blood pressure, obesity and drug abuse.
Hanson is a graduate of Canisius College and holds dual Bachelor of Science degrees in english and political science. She joined the HTNYS Board of Governors in 2017.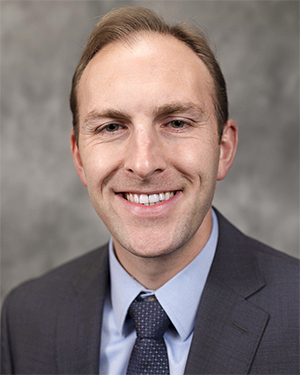 Nicholas Henley, MPH
Executive Director
HTNYS
Vice President, External Affairs
HANYS
As vice president of external affairs, Nick Henley is HANYS' point person for interacting with the senior leadership of hospitals and health systems across the state. He directs HANYS' member services, including industry-leading member engagement efforts, analysis of healthcare system and market trends and development of strategic public policy.
Henley also leads HANYS' political action efforts, serving as treasurer of HANYS' influential state and federal political action committees. Henley took on these roles in 2015 after working in HANYS' governmental affairs division for ten years, including serving as director of governmental affairs.
Henley also serves as executive director of Healthcare Trustees of New York State, principally focused on assisting healthcare board members through education, communications and advocacy. In this role, Henley works directly with the HTNYS board and oversees HTNYS' advocacy and educational initiatives.
Before coming to HANYS in 2005, he worked at the Schuyler Center for Analysis and Advocacy in Albany and in various capacities at St. Peter's Hospital in Albany. Henley graduated from Brandeis University in Waltham, Massachusetts, with a Bachelor of Arts in economics and from the School of Public Health at the State University of New York at Albany with a Master of Public Health concentrating in health policy and management.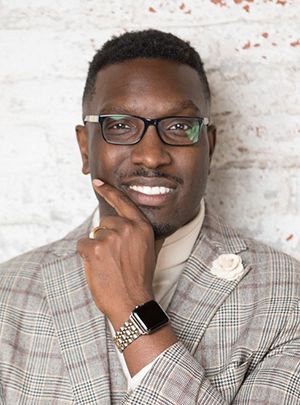 Kevin Ahmaad Jenkins, PhD
Lecturer and Visiting Scholar
University of Pennsylvania
Journalist and Health Disparities Activist
A two-time award-winning national journalist, lauded Ivy League researcher, lecturer and speaker, Dr. Kevin Ahmaad Jenkins is one of the most electrifying diversity, equity and inclusion transformationalists in America. His contributions have been featured in media outlets such as ABC World News, The Grio, Philadelphia Inquirer, The Philadelphia Tribune and NBC.
Jenkins stitches evidence-based solutions, engaging stories and the power of empathy to bring equity to action. Whether trying to figure out how to begin the conversation or develop a comprehensive strategy, Jenkins has delivered powerful DEI-kickoff keynotes for clients such as FedEx, McDonald's and Booz Allen Hamilton.
Jenkins' proprietary Referee Equity-to-Action Framework confronts corporate culture (also known as inclusion) as the most important first step in DEI-activations. Jenkins developed corporate playbooks that help any organization tackle organizational mentorship, allyship, chief diversity officer activities and digital inclusion. He remains a distinct national voice in DEI design thinking and equity dashboard development. The Association for Program Administrators of Collegiate Science and Technology Entry Program of New York recognized Jenkins as the 2018 recipient of the Educational Visionary Awardee for his tireless work in diversity pipeline development.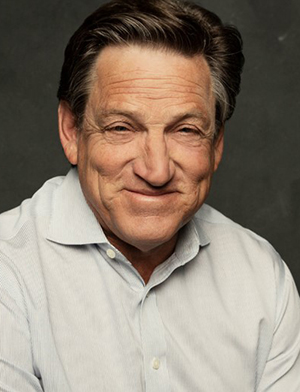 Paul H. Keckley
Managing Editor, The Keckley Report and Principal
The Keckley Group
Paul Keckley is managing editor of The Keckley Report, a healthcare policy analyst and widely known industry expert.
He is a frequent speaker and advisor to healthcare organizations focused on long-term growth, sustainability and advocacy strategies.
In addition to the weekly Keckley Report, he has published three books and 250 articles. During the period preceding the passage of the ACA, he facilitated sessions between the White House Office of Health Reform and major health industry trade groups as private sector input was sought in the legislation.
He is an advisor to Erdman, SullivanCotter, Lumeris, Western Governors University and the Lipscomb University College of Pharmacy. He is a member of the Health Executive Network and Healthcare Financial Management Association.
Previously, he served as managing director of the Navigant Center for Healthcare Research and Policy Analysis (2014-2015); executive director of the Deloitte Center for Health Solutions (2006-2013); executive administration at Vanderbilt University Medical Center (1998-2006); CEO of PhyCor Management Corporation, the IPA subsidiary of PhyCor, Inc. (1994-1998); and managing partner of The Keckley Group, a healthcare research and policy analysis firm (1974-1994). He also served as independent chairman of Interdent, a California dental practice management company (1992-1996) and as an adjunct professor in the Schools of Medicine, Business and Health Policy at Georgetown University and Vanderbilt University.
He earned his BA at Lipscomb University, his MA and PhD degrees from Ohio State University and a fellowship in economic policy at Oxford University.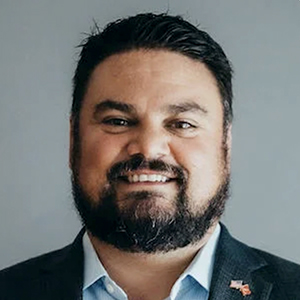 Chris Logan, CISSP
Senior Vice President and Chief Security Officer
Censinet
Chris Logan has more than 25 years in IT operations and strategy. Previously, he was director, global healthcare industry at VMware, where he helped healthcare clients achieve strategic outcomes by implementing industry solutions. Prior to VMware, Logan was the chief information security officer for Care New England Health System in Providence, Rhode Island, where he provided security and technology leadership, enabling positive business outcomes for the organization and its partners. He has held security leadership roles at Lifespan Corporation, Century Bank and MIT. He also served in the United States Marine Corps. Logan is also a professor at Providence College where he teaches graduate students technology management and operations and service management.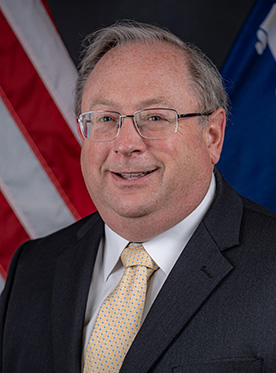 James V. McDonald, MD, MPH
Commissioner of Health
New York State Department of Health
Dr. James V. McDonald was appointed acting commissioner of health in January and confirmed in June 2023.
Before that he served in multiple roles at the Rhode Island Department of Health including interim director of health, chief administrative officer of the board of medical licensure and discipline, medical director for the COVID-19 unit and medical director for the center for customer services and the drug overdose prevention program. He was also a member of the governor's task force on preventing overdose deaths. McDonald has faculty appointments at the Brown School of Public Health and the Warren Alpert Medical School of Brown University.
McDonald earned his MD from Loyola Stritch School of Medicine in Chicago and completed his pediatric residency in the U.S. Navy and his preventive medicine residency at the State University of New York. He earned his MPH from the University of North Carolina in Chapel Hill and his Bachelor of Science degree in biology from Siena College. McDonald is board certified in pediatrics and preventive medicine.
His diverse career includes officership in the U.S. Navy and private practice in rural areas where healthcare shortages existed. McDonald also served as medical director of outpatient medicine in the Indian Health Service in the Navajo Nation, Chinle, Arizona.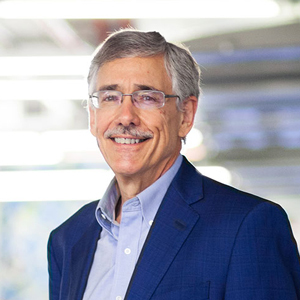 Jamie E. Orlikoff, MA
President
Orlikoff & Associates, Inc.
Jamie Orlikoff is president of Orlikoff & Associates, Inc., a consulting firm specializing in healthcare governance and leadership, strategy, quality, patient safety and organizational development. He is the national advisor on governance and leadership to the American Hospital Association and Health Forum and was named one of the 100 most powerful people in healthcare in the inaugural list by Modern Healthcare magazine.
Orlikoff has been involved in leadership, quality and strategy issues for more than 40 years, consulting with hospitals and systems in 12 countries. Since 1985, he has worked with hospital and system governing boards to strengthen their overall effectiveness and their oversight of strategy and quality.
During his career, Orlikoff has worked extensively on improving relationships among boards, medical staffs and management. He has written 15 books and more than 100 articles and has served on hospital, college and civic boards. He is chair of the board of the St. Charles Health System in Bend, OR, and was vice chair of the Virginia Mason Health System board in Seattle, WA and chair of its governance committee.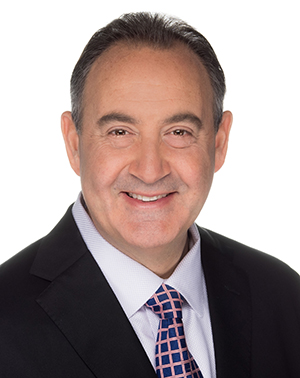 Jonathan B. Perlin, MD, PhD
President and Chief Executive Officer
The Joint Commission
Dr. Jonathan Perlin became the seventh president and CEO of The Joint Commission in 2022. Previously, as president, clinical operations and chief medical officer at HCA Healthcare, Perlin led clinicians, data scientists and researchers in developing a learning health system model for improving care at the system's 185 hospitals and 2,200 other locations. His team's work achieved national recognition for preventing elective pre-term deliveries, reducing maternal mortality, increasing sepsis survival and developing public-private-academic partnerships for improving infection prevention and treating COVID-19.
Before HCA, Perlin was undersecretary for health in the U.S. Department of Veterans Affairs, where he led the Veterans Health Administration to national prominence for clinical performance. He is a MedPAC commissioner, Congressional Budget Office health advisor and immediate past chair of the National Quality Forum and the VA Special Medical Advisory Group. An elected member of the National Academy of Medicine, he has co-chaired action collaboratives on digital health, combating opioids and climate change.
His board service includes Meharry Medical College, Columbia University's Health Policy and Management program and Vanderbilt University's School of Engineering. He maintains faculty appointments at Vanderbilt University as clinical professor of medicine and health policy and at Virginia Commonwealth University as adjunct professor of health administration.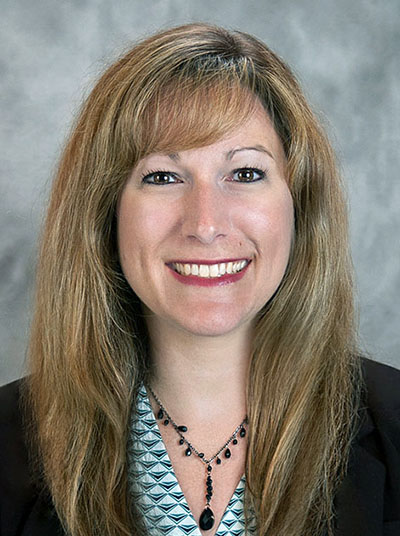 Kristen Phillips
Director, Trustee Education
HTNYS
Kristen Phillips is responsible for developing educational programs for trustees, including HTNYS' signature event, the Annual Trustee Conference. She also serves as director of community health policy for the Healthcare Association of New York State, where she manages HANYS' community health agenda, which includes policy development, advocacy and educational programming.
Before joining HTNYS, Phillips worked for 14 years in various roles at LeadingAge New York, an association that represents not-for-profit and public continuing care providers. In her most recent role as vice president of education, she oversaw the development of all educational programming including multiple annual conferences, in-person seminars and audioconferences aimed at keeping long-term care professionals informed and providing continuing education units for their certification renewals.
Phillips holds a Master of Public Administration degree in healthcare policy and management and public management from the Nelson A. Rockefeller College of Public Affairs and Policy and a bachelor's degree in sociology from Siena College. She attended the Empire State Society of Association Executives Leadership Academy from 2014 to 2015 and earned her Certified Association Executive credential through the American Society of Association Executives in 2015.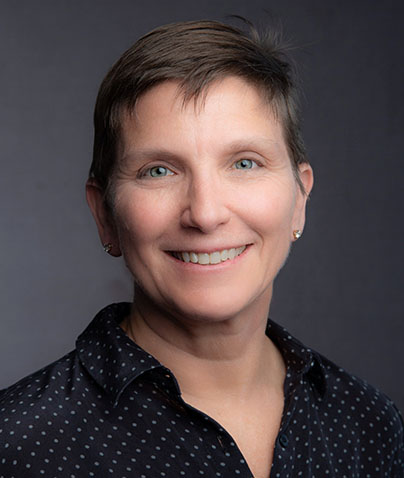 Kathleen Rauch, RN, MSHQS, BSN, CPHQ
Vice President, Quality Advocacy, Research and Innovation and Post-acute and Continuing Care
HANYS
Kathleen Rauch has more than 20 years of experience in healthcare quality, patient safety and regulatory and accreditation compliance. Working in the acute care setting, she has served as a lead on initiatives for adopting the Just Culture methodology, achieving zero preventable harm and implementing strategies to improve performance on value-based payment programs. Rauch has been published in the Journal for Healthcare Quality and has served as a presenter at regional conferences where she has shared readmission reduction strategies.
As vice president of HANYS' QARI division, Rauch provides strategic direction, planning, coordination and oversight for the development and execution of HANYS' quality and patient safety agenda. She oversees numerous quality improvement grant projects, directs the formulation of advocacy and education strategies for HANYS' quality agenda, collaborates with HANYS members, advocates on their behalf with regulators and policymakers and develops collaboratives and other educational resources. She holds a Master of Science in healthcare quality and safety from Thomas Jefferson University.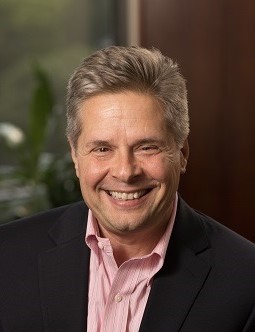 Joel D. Ray, USAF Col. (Ret), NC, MSN, RN, NEA-BC
Chief Clinical Advisor
Laudio
Joel Ray is the chief clinical advisor at Laudio and principal, Culture Care Consulting L.L.C. Ray has over 40 years of nursing and health system management experience. Previously he was the vice president of patient care services and chief nursing officer at UNC Healthcare in Raleigh, N.C. Under his leadership the hospital received its fourth designation of Magnet status, CMS 5 Star and Leapfrog A ratings and was recognized by Nursejournal.org among the top hospitals in the country for nurses to work. Prior to UNC, Ray served 26 years in the United States Air Force Nurse Corps, retiring with the rank of Colonel.
His board experience includes three years as a member of the United States Air Force Nurse Corps board of directors, executive board of the Alice Aycock POE Center for Health Education and chairperson for the Hill-Rom Chief Nurse executive advisory board. He is a member of the American Organization of Nurse Leaders and a published contributor to healthcare journals. He has received numerous military awards and decorations, the Triangle Business Journal Health Care Hero Award and Veterans Award in 2018. Ray earned his Bachelor of Science in nursing from Arkansas State University and Master of Science in nursing from Arizona State University. He holds Nurse Executive Advanced board certification from the American Nursing Credentialing Center.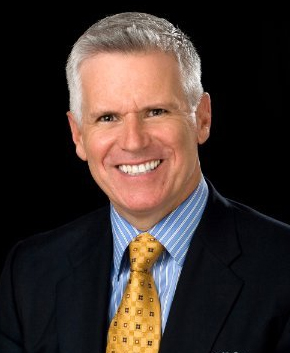 Michael J. Schoppmann, Esq.
Chief Executive Officer
MLMIC Insurance Company
Michael Schoppmann is regarded nationally for devoting his career to the defense of healthcare professionals in complex medical malpractice actions before state licensing authorities, federal healthcare agencies, hospital review boards, billing/coding/fraud investigative units and myriad forms of complex healthcare litigation involving physicians and medical practices. Schoppmann has successfully defended physicians in actions involving state medical boards, Medicare fraud, fraud and abuse, hospital discipline, RAC audits, Medicare audits, OIG fraud, healthcare fraud, medical billing audits and health plan billing audits.
Schoppmann has served as a faculty member of the Cornell University, Johnson Graduate School of Management, Executive Program in Healthcare Delivery Management and The University of Rochester, Simon School of Graduate Studies, Executive Program in Healthcare Delivery Management. He is a past two-term chairman of the State Bar Association's Administrative Law Section and has served as the featured speaker to national, state and county medical societies and organizations throughout the country.
Schoppmann, honored by the Richmond County Medical Society, Westchester County Medical Society and Erie County Medical Society, is also the recipient of two professional service awards in recognition of a career devoted to serving and defending medical professionals. He is a sustaining member of the New York State Bar Association, an elite group comprising 1% of the New York State Bar membership of 74,000.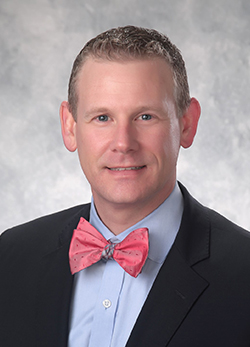 M. Andrew Short
Vice President and Chief Operating Officer
Samaritan Medical Center
M. Andrew Short is vice president and chief operating officer of Samaritan Medical Center, a not-for-profit community hospital and long-term care facility in Watertown, NY. He has been with Samaritan since 1997.
He began his career in billing and collections. Shortly thereafter he moved to the finance department and worked in accounts payable and then as a staff accountant. In 2000, he joined the IT department as a financial analyst. In 2006, he was promoted to applications manager and in 2009 became the CIO. In 2017, he was promoted to the role of chief operating officer.
He is a member of the American College of Healthcare Executives and a board member of the Samaritan Medical Center Foundation of Northern New York and the Adirondack Foothills Cycling Club.
He holds a bachelor's degree in business administration from SUNY Empire State and a CPHIMS certification. In 2011, NNY Business Magazine honored him with the "20 Under 40 Award" as an emerging young leader in Northern New York.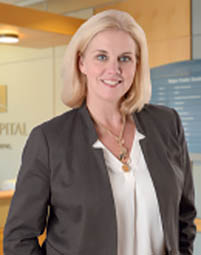 Jill J. VanKuren, MBA, FACHE
President, Chief Executive Officer
Saratoga Hospital
Jill VanKuren was tapped to lead Saratoga Hospital because of her track record of success as a senior executive with the largest integrated healthcare system in the Baltimore-Washington metropolitan area. She has 25 years of experience in hospital and healthcare operations and strategic planning and development. She also has a deep appreciation of both the vital role of a community hospital and the advantages of being part of a health system.
Before joining Saratoga Hospital, VanKuren was senior vice president of operations and chief operating officer at MedStar Franklin Square Medical Center, one of 10 MedStar Health system hospitals. She has first-hand knowledge of how to maximize the strengths of a health system to best serve local communities.
A graduate of East Carolina University in North Carolina, VanKuren has a Master of Business Administration with a specialization in healthcare administration from Loyola University Maryland. She is board certified in healthcare management by the American College of Healthcare Executives.
VanKuren is a member of the advisory board of Women in Healthcare. She also has served on the behavioral health advisory group of the Maryland Hospital Association and on the board of the National Alliance for Mental Illness Metropolitan Baltimore.